An upper-level low is going to develop over the Southwest early next week, and shift slowly east through late next week.
While the upper-level low remains over the Southwest, it will advect moisture from the Gulf of Mexico. The moisture, combined with an associated front (which will also be nearly stationary), will result in several rounds of widespread storms for North/Central Texas early week.
By mid-week, a surface low will develop over Texas. The surface low, upper-level low, and front will begin to progress to the east, shifting widespread storms into East Texas, Southeast Texas, West Louisiana, and potentially further east from midweek through late week.
Heavy rainfall (potentially very heavy) is looking likely. There is a possible threat for flash flooding as well.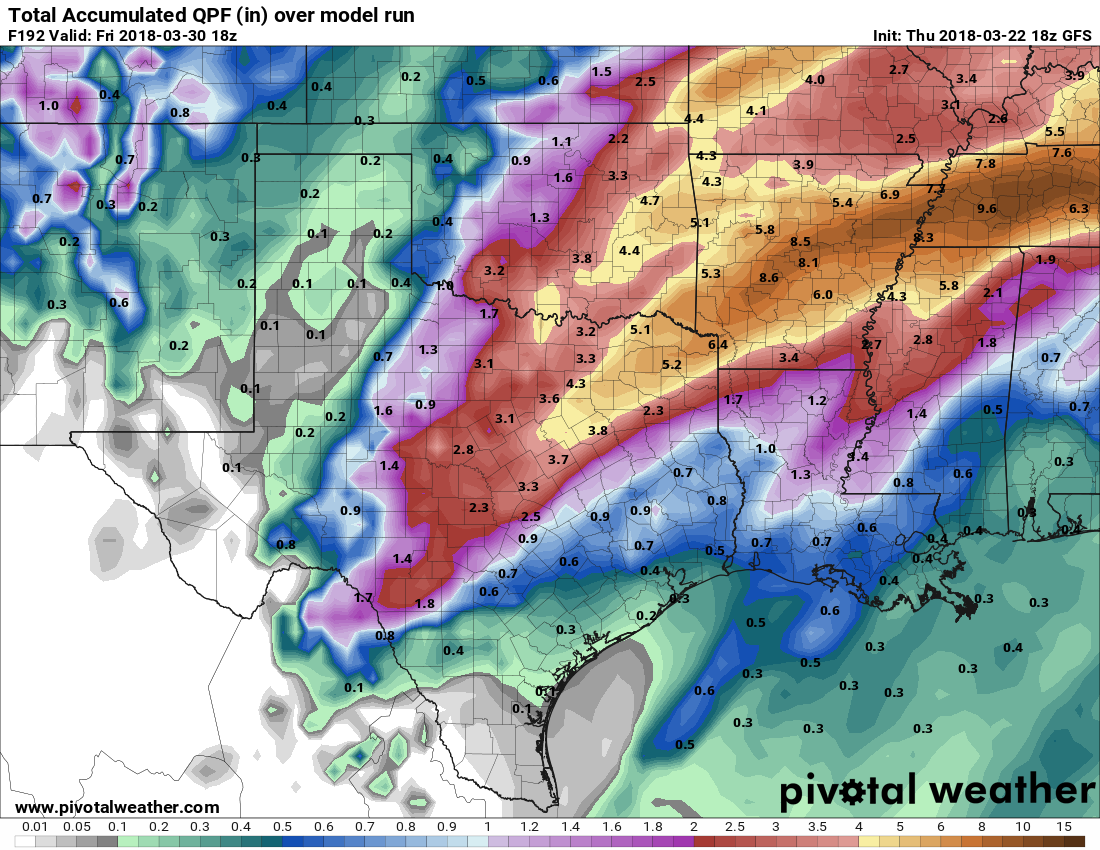 Some strong/severe storms also appear possible. Right now, it looks like the highest rainfall amounts (exact amounts have yet to be determined) will be confined to North/Central Texas, as shown by the GFS QPF forecast above (Figure 2).
However, there is some uncertainty. The main thing to take note of is that an active, unsettled weather pattern is likely next week, with potential for heavy rain, flash flooding, and possibly some strong/severe storms for Texas and Louisiana. Details will be worked out in the coming days.
___
For future updates, follow us on twitter @GCSCWX.
You can also follow us on Facebook and Instagram, or join our official Facebook group. 
___
For an official, accurate weather forecast specific to your local area go to weather.gov and enter your zip code.