There is growing potential for severe weather tomorrow afternoon into Monday.
A deepening storm system is going to track across the Mid-South Monday. Moisture will be advected into the area (and much of the Southeast for that matter), resulting in multiple rounds of scattered to numerous thunderstorms.
Some uncertainty exists regarding the overall magnitude and coverage of the severe threat.
However, CAPE (instability) values up to 1500 – 2500 J/KG, efficient lift, shear, along with a few other parameters will be favorable for at least some storms becoming severe. As of now, coverage of severe storms is expected to be isolated to scattered (meaning not everyone will experience severe storms); though, this could change over the next 24 – 48 hours.
Risk area(s):The Storm Prediction Center has defined a "marginal risk" along and north of I-10 from Marianna and points west for tomorrow afternoon through early Monday morning.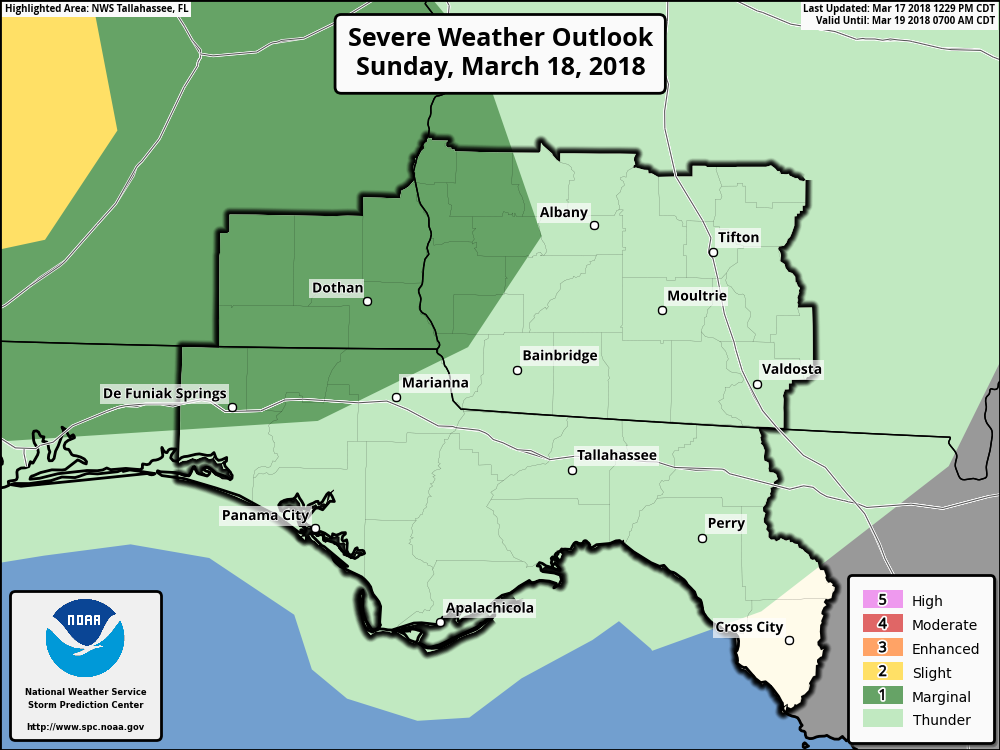 For Monday morning through Monday evening, a "slight risk" area has been defined for the Northeast Panhandle, including Tallahassee, with a "marginal risk" for the remainder of the Panhandle (see figure 1). Though, both of these categorical threat areas could be be subject to change tomorrow.
Primary threats: All modes of severe weather (hail, damaging winds, and tornadoes) will be possible.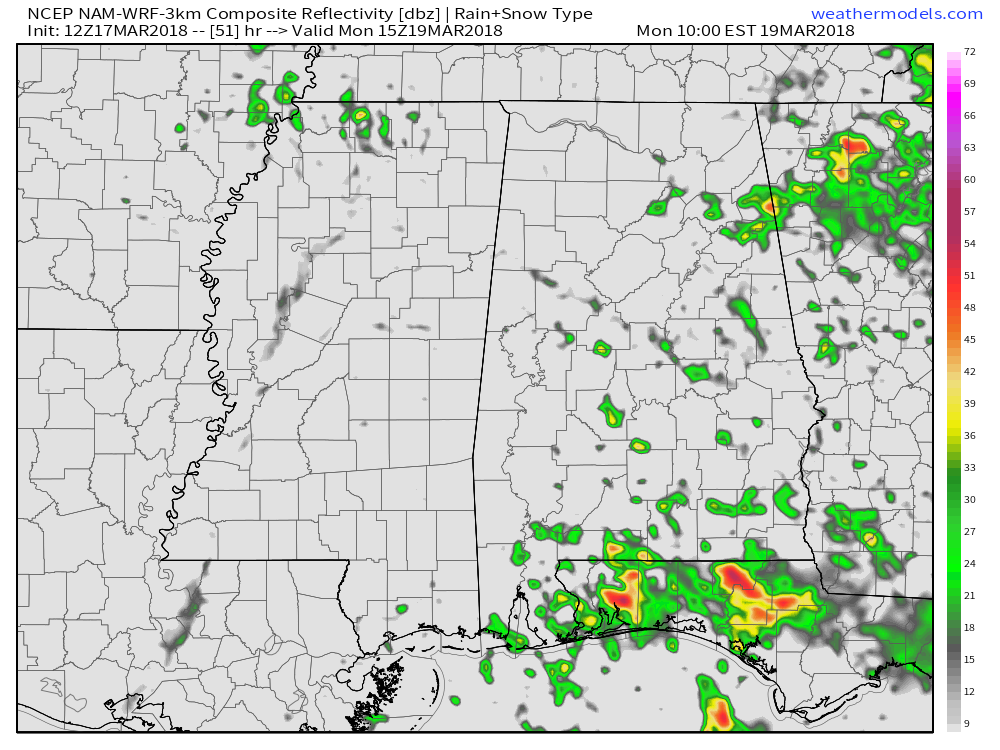 Timing: Tomorrow afternoon through the day Monday.
We will provide additional updates tomorrow and Monday as necessary. To receive them, be sure to follow us on social media.
___
For future updates be sure to follow us on Facebook. You can also follow us on Twitter @GCSCWX