There is potential for severe weather across areas of Louisiana, Mississippi, and Alabama, and the Florida Panhandle late this weekend into early next week.
A deepening storm system is going to track across the Mid-South Sunday and Monday, bringing a cold front eastward across through the Gulf Coast States, which storms will develop along and ahead of. Several other smaller disturbances (shortwaves) are also expected to sweep east.
There is still uncertainty regarding the overall magnitude, exact placement, and timing of the severe threat. However, CAPE (instability) up to 1500 J/KG, a strong low-level jet stream, sufficient lift (see figure 1), and other other parameters needed for organized severe storms currently look to be favorable for at least some scattered severe storms Sunday and Monday.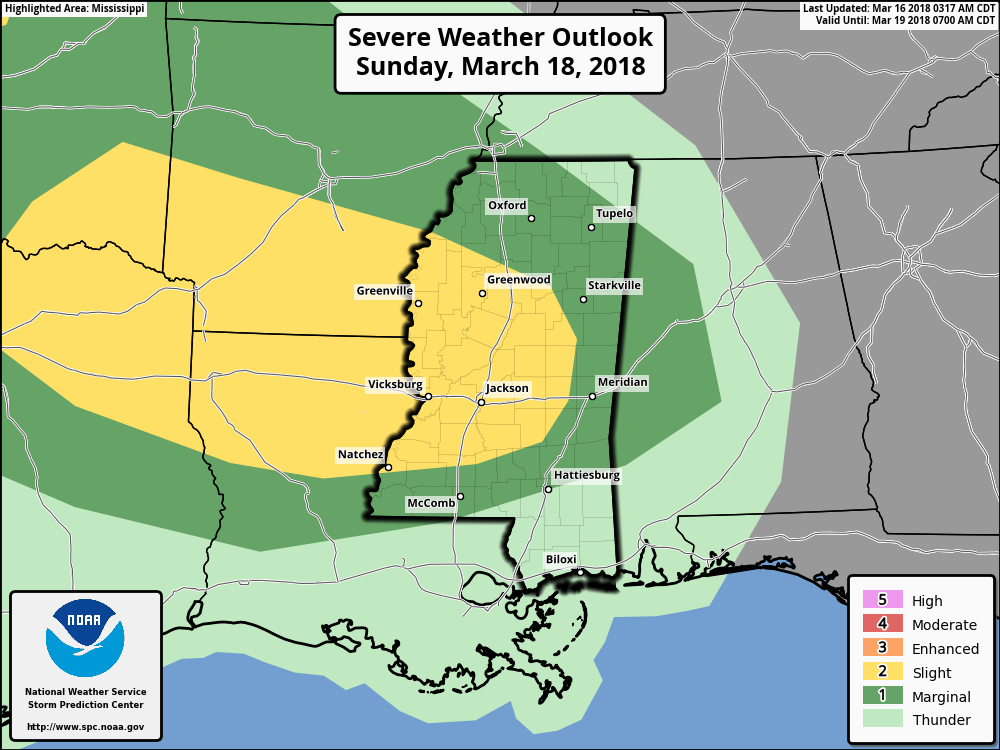 The Storm Prediction Center has placed a "slight risk" of severe weather from North Louisiana into West-Central Mississippi Sunday, and a "marginal risk" from Central Louisiana into Western Alabama.
A 15% ("slight") risk area has also been delineated from East Mississippi into Alabama, which will likely be shifted around/expanded, and might include portions of Southwest Alabama, the Florida Panhandle, and South Mississippi in subsequent outlooks.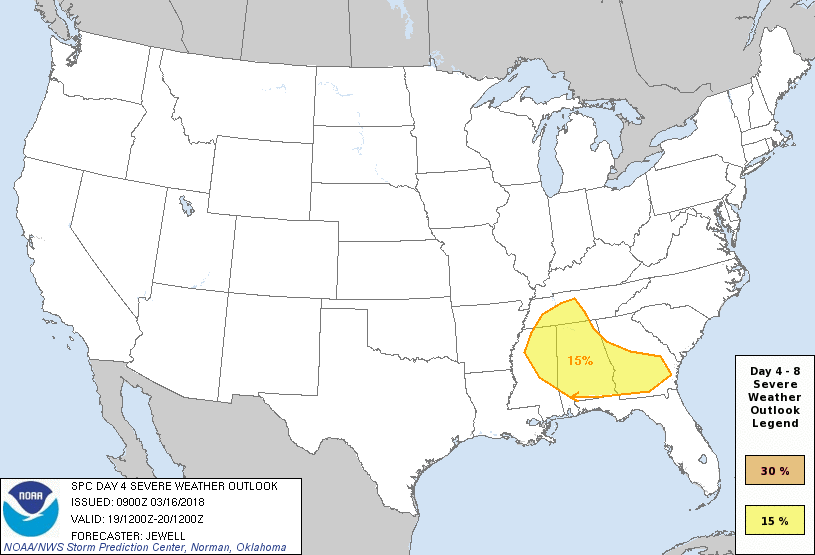 As of now, all modes of severe weather appear (tornadoes, damaging winds, and large hail) look possible.
___
For future updates, follow us on twitter @GCSCWX
You can also follow us on Facebook
Also, if you live in the Florida Panhandle be sure to follow our Florida Panhandle page: Florida Panhandle Storm Center
___
For an official, accurate weather forecast specific to your local area go to weather.gov and enter your zip code.