An area of low pressure is going to track east across South/Central Louisiana, Mississippi, and Alabama tomorrow, bringing a trailing cold front along with it.
Timing: Isolated showers and storms will occur along and ahead of the front through the the first half of the day tomorrow.
Coverage will increase across the Western Panhandle tomorrow afternoon/evening (between 12:00 PM  and 6:00 PM CST), and across the Eastern Panhandle tomorrow evening (between 6:00 PM CST and 12:00 AM CST)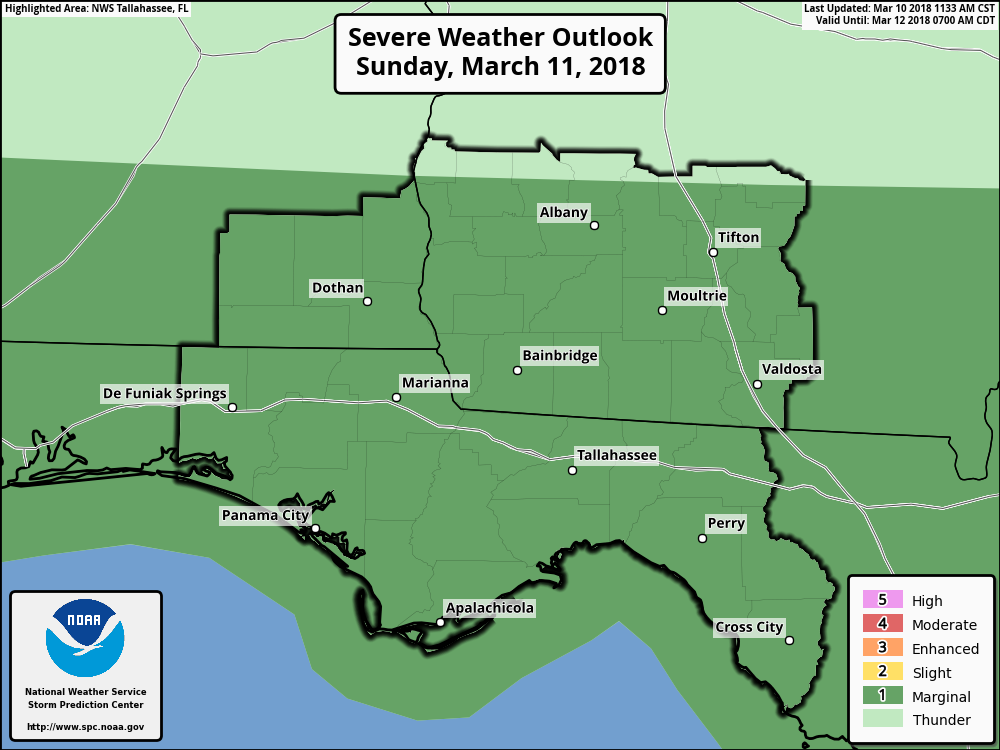 Severe threat area: The Storm Prediction Center has hatched a "marginal" risk for severe weather for the entire Panhandle tomorrow.
Threats: The primary threat will be damaging winds, though an isolated tornado or two and some hail can't be ruled out.
___
For future updates be sure to follow us on Facebook. You can also follow us on Twitter @GCSCWX