A winter weather event is going to impact much of the region tomorrow — and it will be a high impact event, as there will be significant impact to travel. The time frame for this is tomorrow through tomorrow night, and into Wednesday morning in some locations.
Latest advisories (as of 8:46 PM CST 1/15/18):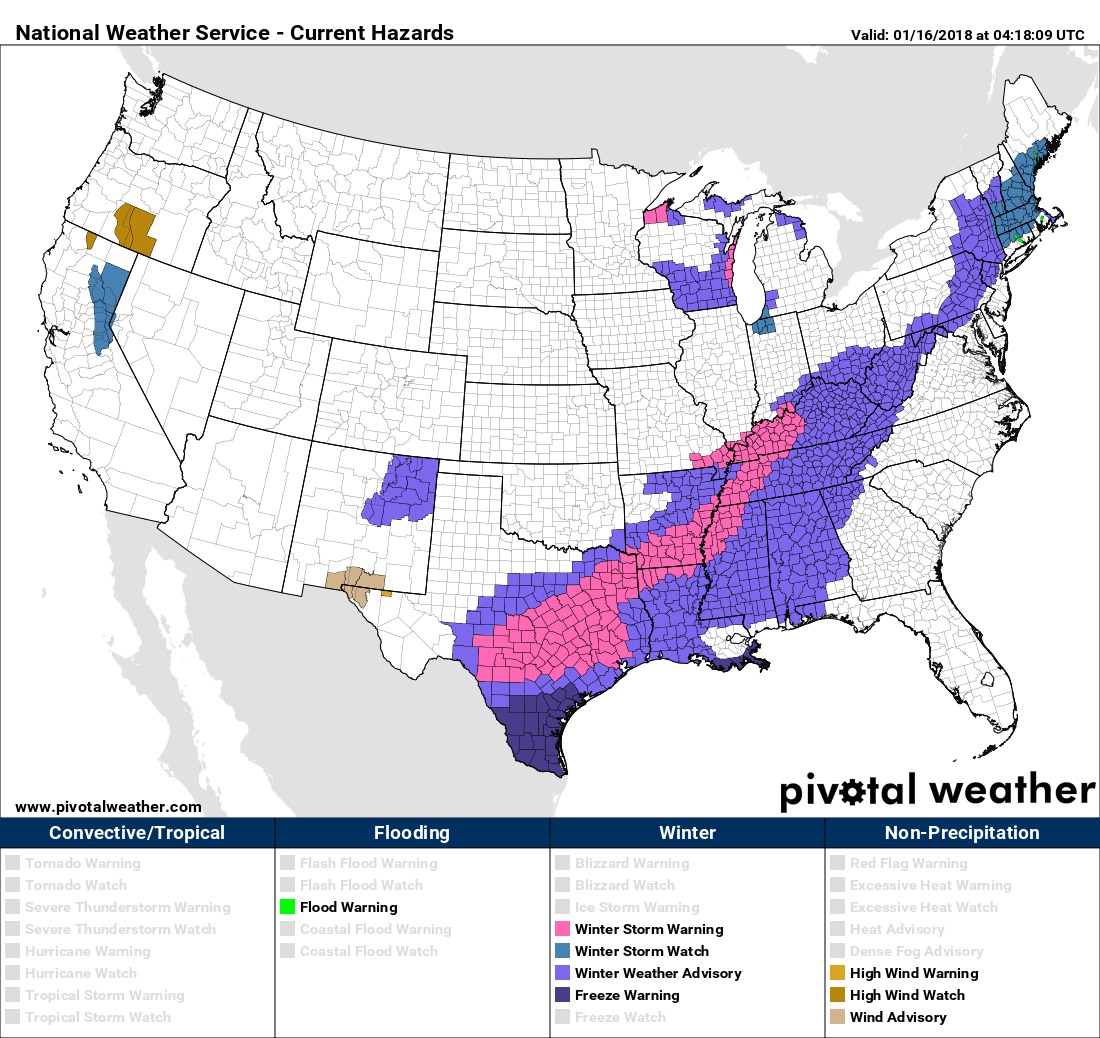 Winter Storm Warnings and Winter  Weather Advisories are in place.
Below are details on timing, accumulations, and impacts: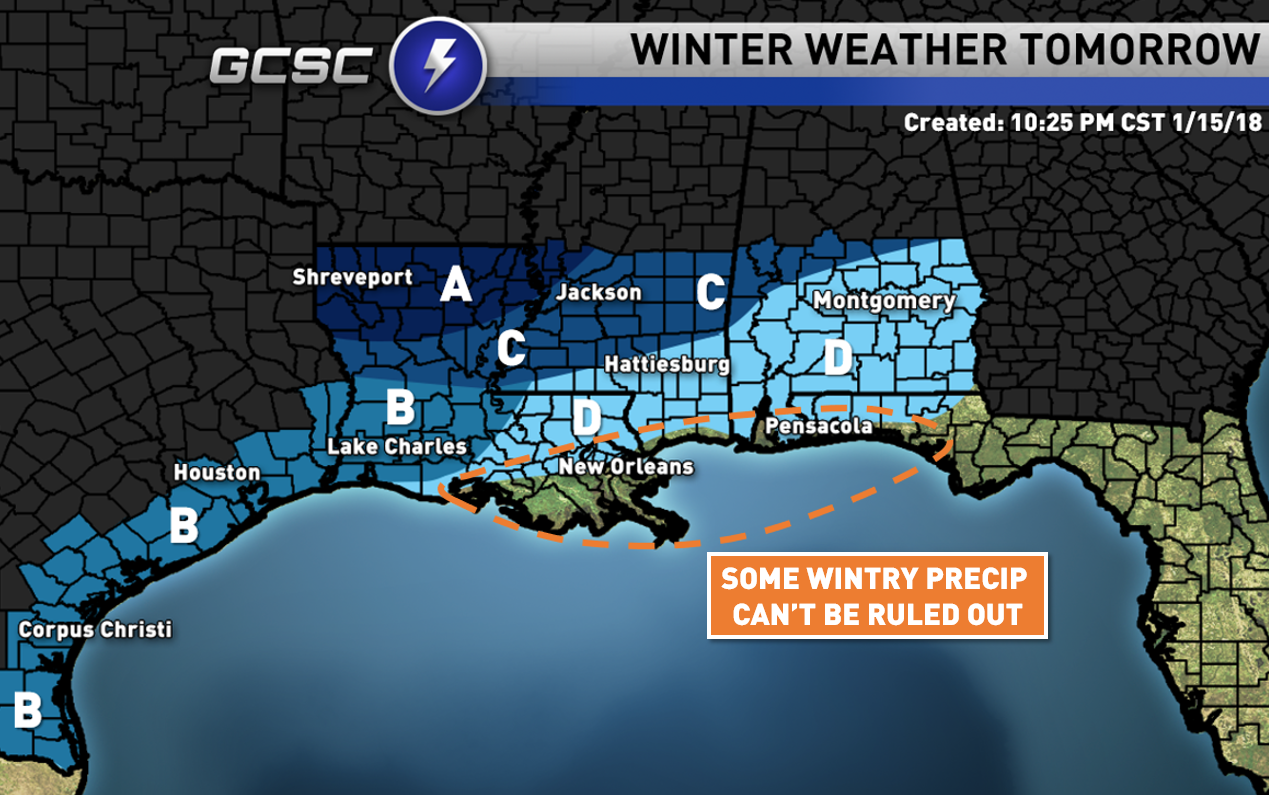 Zone A: Precipitation will begin between 1:00 AM and 3:00 AM CST tonight, and end from west to east tomorrow afternoon. Mainly snow is anticipated, but some sleet and freezing rain will likely be mixed at times. Snowfall could be heavy at times, with accumulations of 1 – 3″ and locally higher accumulations possible. There will be some ice accumulations (<0.10″), and significant impacts to travel.
Zone B: A wintry mix will begin between 3:00 AM and 6:00 AM CST, and end tomorrow evening. Sleet and freezing rain is mainly expected, though some snow could mix in briefly. Icing will occur, with accumulations up to and less than 0.10″. The ice, and any snow that falls, will make for dangerous travel conditions and travel disruptions.
Zone C: All snow is expected; it will begin between 9:00 AM and 12:00 PM CST, and move out from west to east tomorrow night into early Wednesday morning.  Accumulations will be anywhere from a trace to 1″. There will be travel impacts.
Zone D: Enough moisture/lift is now expected to be in place for some winter precipitation across South Louisiana and Mississippi, South and Central Alabama, and much of the Western Florida Panhandle (excluding coastal areas).
Precipitation will commence early tomorrow morning and end tomorrow night (west), and tomorrow afternoon into tomorrow night, ending early Wednesday morning (east). There will be all snow across Central Alabama, with a mix of some sleet, freezing rain, and snow elsewhere. There will be little to no accumulation, and any accumulations will be very light; a trace up to 1/2″ (a dusting) to 1″. There will be some impacts to travel despite the low accumulations, as temperatures will quickly drop below freezing, allowing any lingering snow to stick and any moisture left from melt to freeze.
Elsewhere (orange area): Some very, very minor, light wintry mix of sleet, some snow, and freezing rain can't be ruled out across coastal sections of the Western Florida Panhandle, Mississippi, and Southeast Louisiana. However, if there is any precipitation, there will be only minor to no accumulations.
___
For future updates follow us on our social media:
___
For an official, accurate weather forecast specific to your local area go to weather.gov and enter your zip code.