A shortwave and associated low pressure system will push trough tonight and tomorrow, causing rain and a few thunderstorms to return.
Rain: Showers and storms will increase in coverage along the Texas Gulf Coast, Louisiana Gulf Coast, and across parts of Southeast Texas much of Louisiana and Central and South Mississippi around midnight (CST), and continue overnight.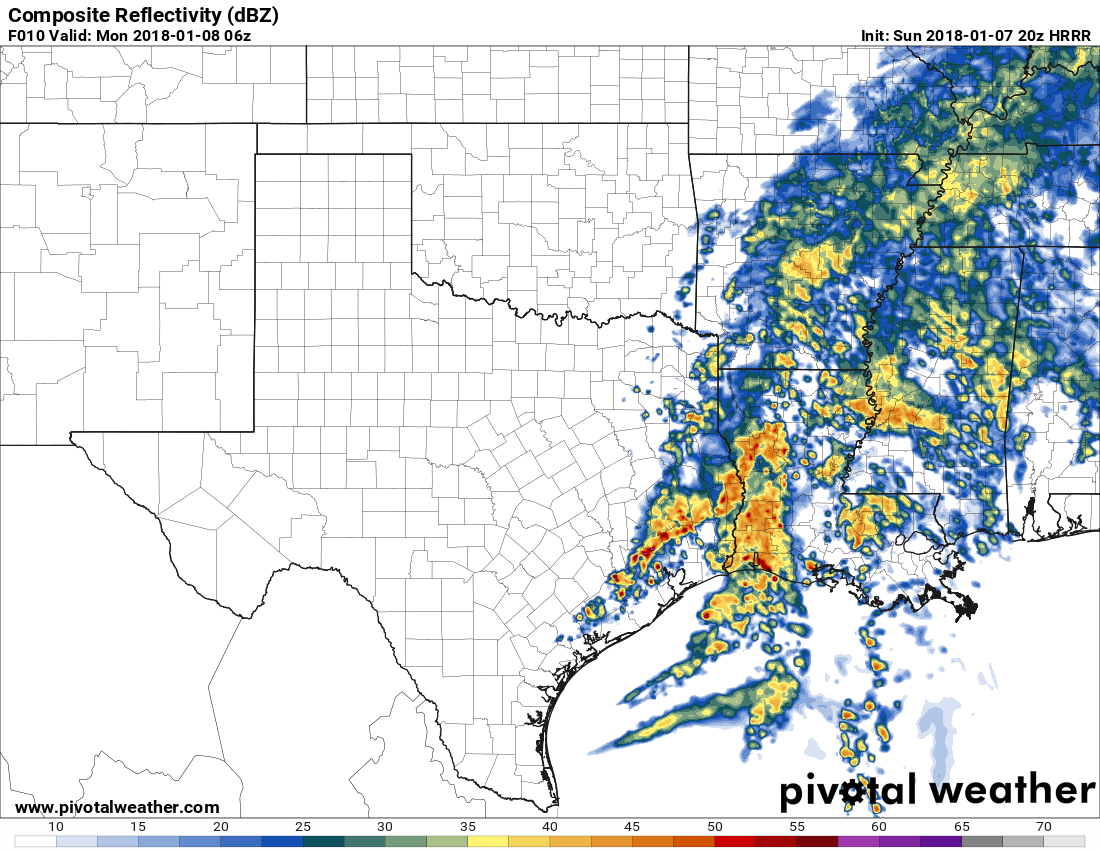 Coverage will then increase across the remainder of the North-Central Gulf Coast, Central and South Alabama, and the Western Florida Panhandle early tomorrow morning (around 5:00 – 6:00 AM CST), and continue into the early afternoon hours.
Rain will end from west to east tomorrow. Rain will clear along the Texas Gulf Coast and for Northern and Western portions of Louisiana during the morning hours, and the afternoon/early evening hours for the remainder of the region.
Heavy rainfall: Heavy rainfall is likely across parts of the North-Central Gulf Coast region overnight into tomorrow morning — particularly across Southeast Louisiana, the  Mississippi Gulf Coast, and far South Mississippi.
A flash flood watch is in effect for Southeast Louisiana and the Mississippi Gulf Coast, with rainfall accumulations between 2 – 4″ expected.
Temperatures tonight and tomorrow: lows will only drop into the 50s along the Texas Gulf Coast, North-Central Gulf Coast, South Mississippi, Southwest Alabama, and much of Louisiana overnight.
However, upper 30s to 40s are still expected across Central Mississippi, the remainder of South Alabama, and Central Alabama.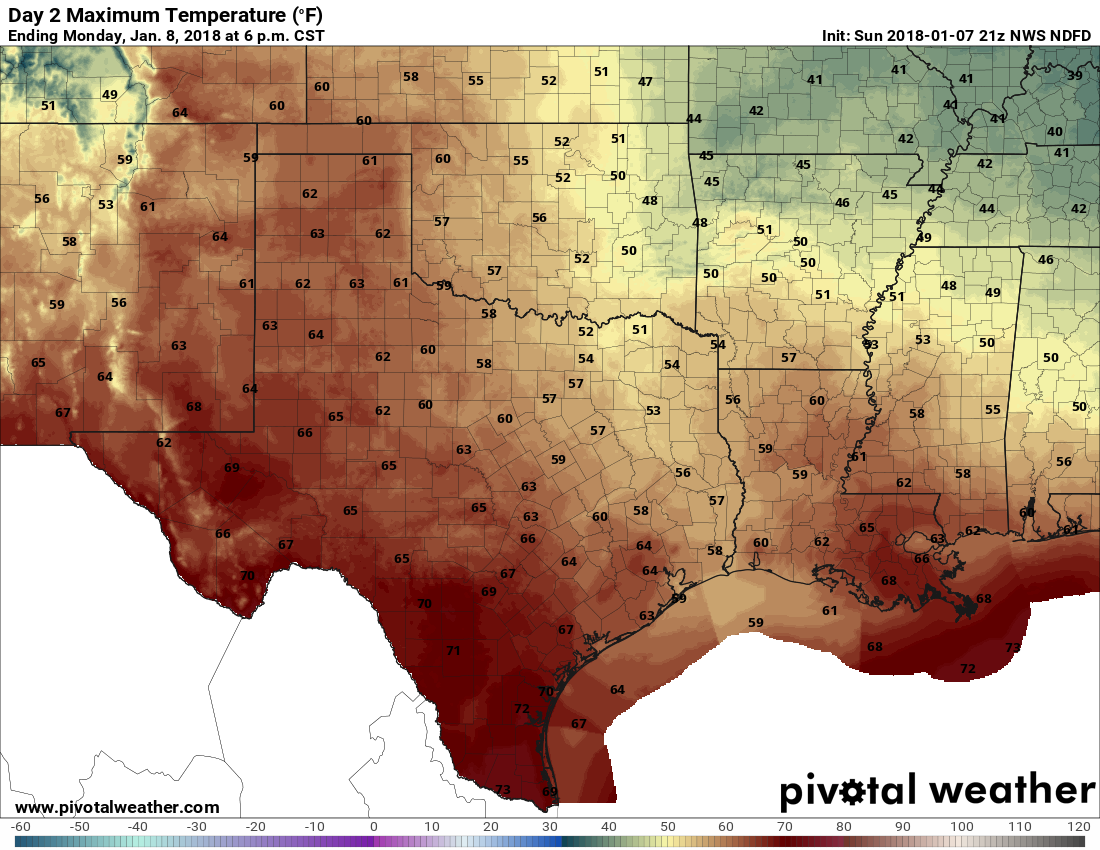 Tomorrow, temperatures will peak in the 60s along the mid and upper Texas Gulf Coast, 70s along the lower Texas Gulf Coast, and lower 60s all along the North-Central Gulf Coast. Mid to upper 50s and 60s are also anticipated across Louisiana, South and Central Mississippi, and South Alabama, with upper 40s to lower 50s still across Central Alabama.
Remainder of the week: Seasonal to above seasonal temperatures will prevail through Friday, with a front looking likely to bring colder air back over the weekend.
A disturbance is likely to bring rain back during the Thursday – Friday period.
___
For future updates follow us on our social media:
___
For an official, accurate weather forecast specific to your local area go to weather.gov and enter your zip code.