A disturbance has brought rain back to East Texas and much of Louisiana this morning in the form of scattered showers, which are producing periods of light, intermittent rainfall.
Rain: These showers will continue throughout the day, and gradually progress from west to east, decreasing in coverage over East Texas this afternoon and tonight as the aforementioned disturbance moves off to the east.
However, as coverage decreases over East Texas, showers will continue across Louisiana, and begin to creep into South and Central Mississippi, Alabama, and the Western Florida Panhandle.
Rain chances will continue across Louisiana, South and Central Mississippi, Alabama, and the Western Florida Panhandle through the day tomorrow and on Thursday. By Friday and Saturday, some drier air looks to settle in.
Potential for frozen precipitation:  There is a chance for a mix of rain, sleet and/or freezing rain across parts of Central Mississippi and Alabama tomorrow morning.
Some minor impacts (mainly to travel) are possible, but there will be no significant impacts (or accumulation).
Temperatures: Temperatures will remain chilly throughout the remainder of the week, with low temperatures in the upper 20s (north) to lower 40s (south) tomorrow through Friday, and highs in the 40s and 50s.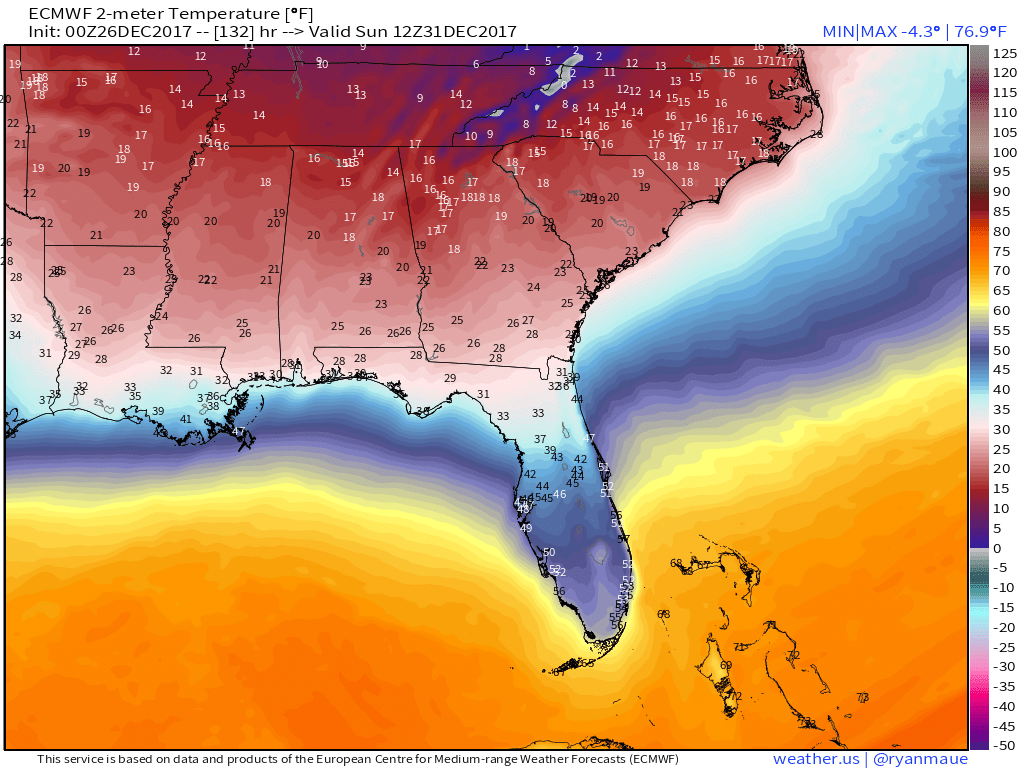 There is some uncertainty in regard to temperatures this weekend. A strong arctic air-mass will push in Saturday/Sunday, which will bring much colder temperatures (possibly bring bitterly cold temperatures) to kick off 2018; but the GFS and ECMWF disagree on the intensity of it (hence the uncertainty).
___
For future updates follow us on our social media:
___
For an official, accurate weather forecast specific to your local area go to weather.gov and enter your zip code.