It now appears quite likely that some frozen precipitation is going to fall across Southeast Louisiana, South Mississippi, and South-Central Alabama between tonight and tomorrow night; and accordingly, winter weather advisories have been posted.
Model guidance is now in excellent agreement, forecasting the leading edge of an arctic air-mass that will be pushing in tonight and tomorrow is going to overrun the back edge of a precipitation shield.
The result will be a wintry mix of rain, snow, and some sleet falling.
Timing: It will start across Southeast Louisiana and South Mississippi late tonight, and then spread north and east throughout the day and into the evening tomorrow, coming to and end late tomorrow night and early Saturday morning.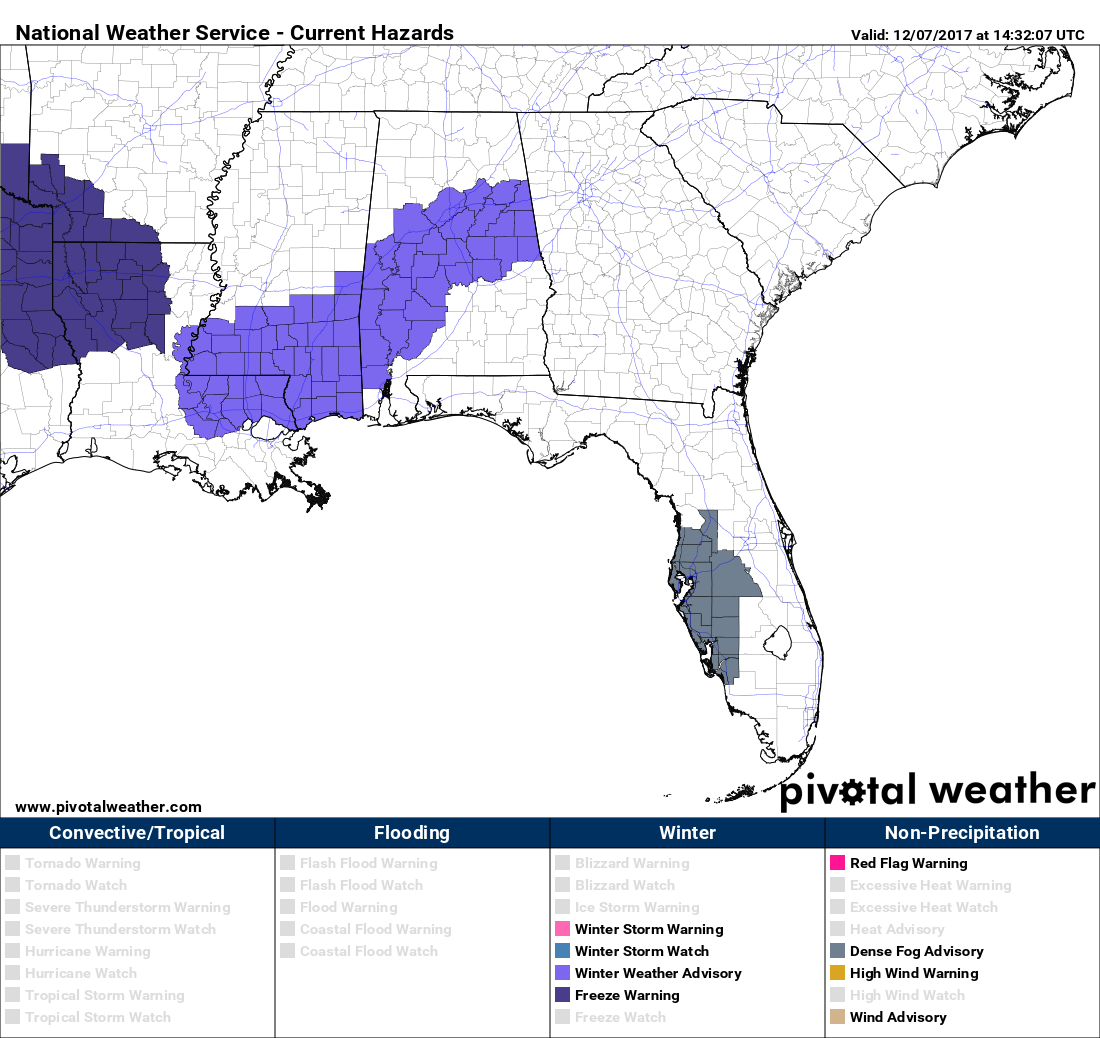 Placement: Locations under a winter weather advisory.
Accumulations and impacts: No significant impacts or accumulations are likely, as surface temperatures should remain above freezing.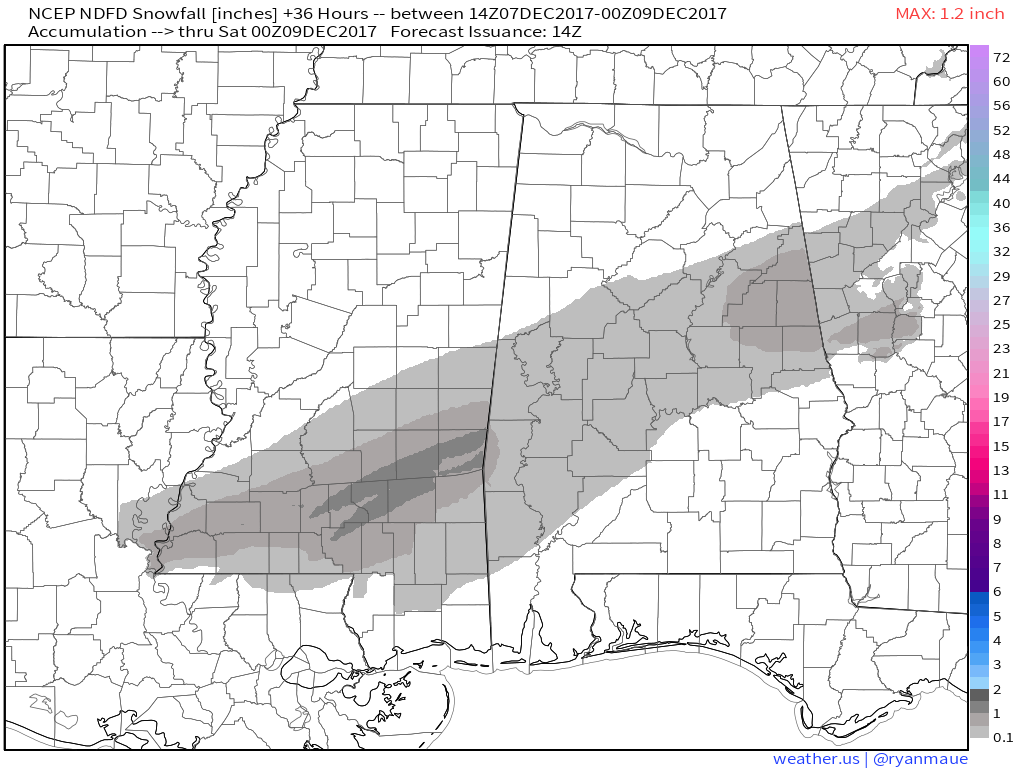 Generally, some light accumulations between 0.1″ and 1/2″ are expected, with accumulations up to 1″ in grassy an elevated areas possible.
___
A few key notes: 
Not everyone under a winter weather advisory will see accumulating snow.
Yesterday we mentioned that there was some potential for some flakes to mix in over the Western Florida Panhandle; this is unlikely as of now.
___
For future updates follow us on our social media: