A pattern change is coming next week.
Model guidance has remained consistent, forecasting the North Atlantic Oscillation and Arctic Oscillation to simultaneously be in their negative phases next week, and the Pacific North American Pattern to go positive.
What it means:
The change of the aforementioned teleconnections means;  a change to a pattern that will result in frequent insertions of arctic air, and periods unsettled weather, across Eastern and Central portions of the country is likely to take occur next week.
This is because in this kind of setup, ridging is favored over the Western half of the country and over the Icelandic Region, which results in troughing over the Eastern and Central halves of the country.
Timing:
Based on current model guidance, it appears this flip in the large-scale pattern will occur next week.
A fairly strong upper-level trough is likely going to dig southward into the Central/Eastern part of the country early to mid week this upcoming week (Tuesday-Wednesday), and bring a sweeping cold front east.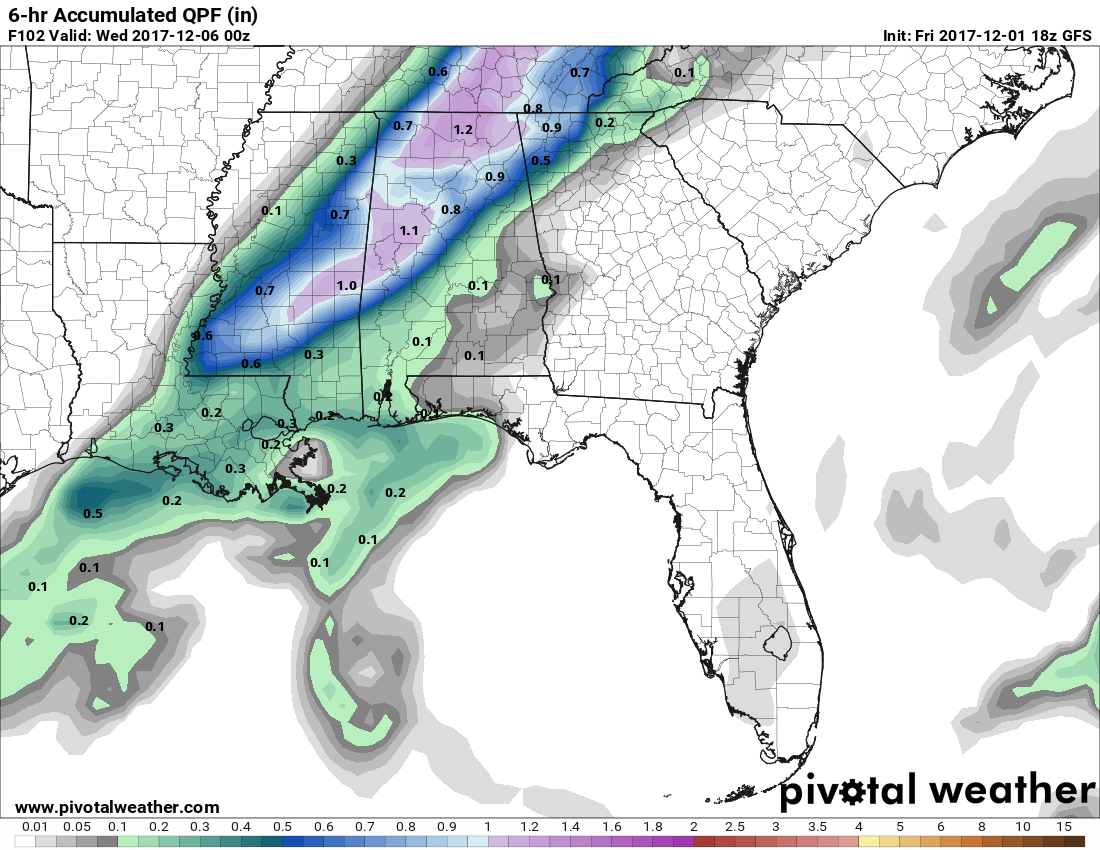 Unsettled, wet, and stormy conditions will be likely from East Texas to the Florida Panhandle along and ahead of the front, though no severe weather is anticipated.
Then, late next week (Wednesday – Friday) a very cold air-mass — more than likely the coldest of the season so far — will push in after the passage of the front, which will cause temperatures to nosedive.
How cold will it get?
It is still a bit too early for to know exactly how low temperature will plunge late next week; however, it is almost certain that they will drop well below average.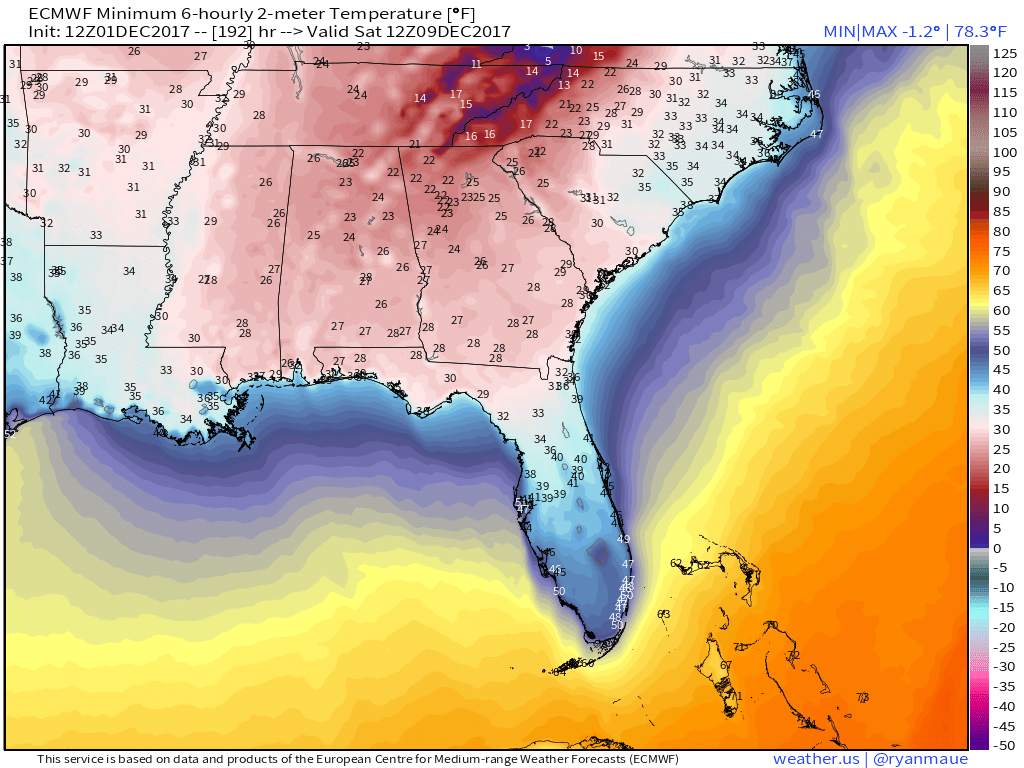 Current guidance suggests freezing or sub-freezing temperatures could occur as far south as parts of the North-Central Gulf Coast Friday night into Saturday morning. However, there is still some uncertainty.
How long will it last?
It is not clear how long this pattern change will last. Although, the latest guidance indicates that it might last into at least the end of this month.
___
For future updates follow us on our social media: