Cold, arctic air is going to funnel into the Central and Eastern US, including the Gulf Coast, once again this weekend.
Another upper level trough (dip in the jet stream) is going to dig south tomorrow, bringing a sweeping cold front east.
Potential for Strong Storms Tomorrow
Scattered to numerous thunderstorms will occur along and ahead of the front tomorrow and tomorrow night as it pushes east, some of which could become strong to severe across Southeast Louisiana, Southeast Mississippi, Southwest Alabama, and the far Western Florida Panhandle.
The primary threats from any strong or severe storms tomorrow will be brief, isolated tornadoes and damaging winds; widespread severe weather is not likely.
Temperature  Drop
This front will be much stronger than the previous one, and will drop temperatures well below normal, bringing the coldest air of the season thus far.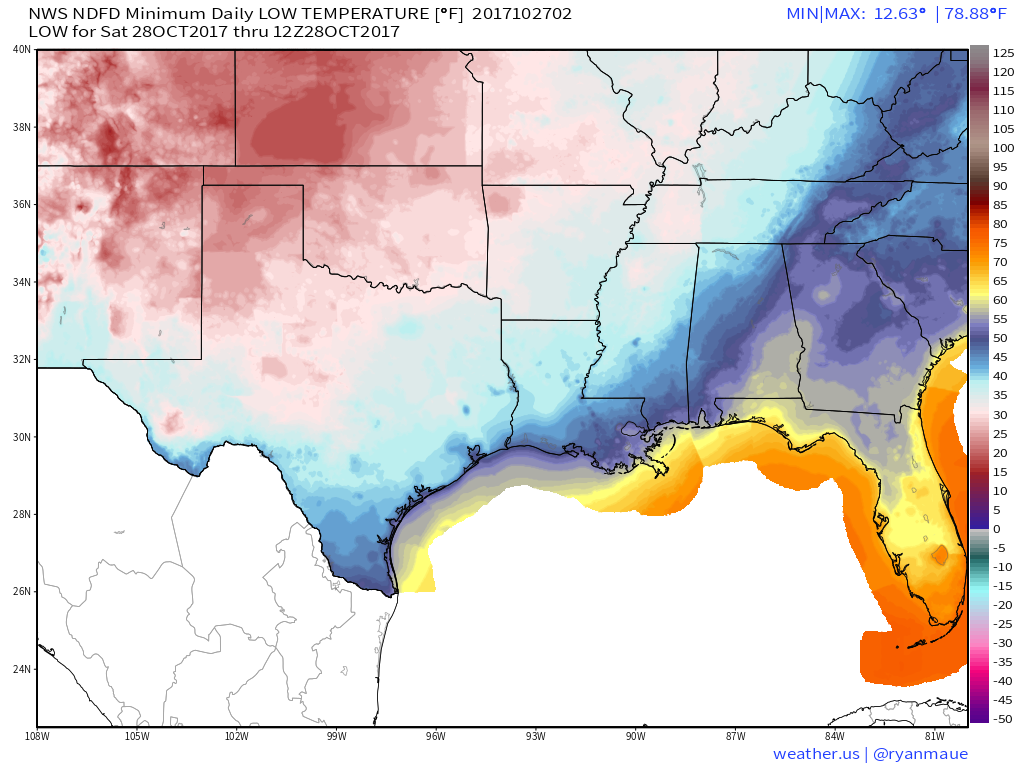 Temperatures will first drop across North/Central Texas and North Louisiana and Mississippi tomorrow night/Saturday morning after the frontal passage, ranging from the upper 20s to mid to lower 30s,  shifting into the remainder of Louisiana and Mississippi, and all of Alabama and the Florida Panhandle Saturday.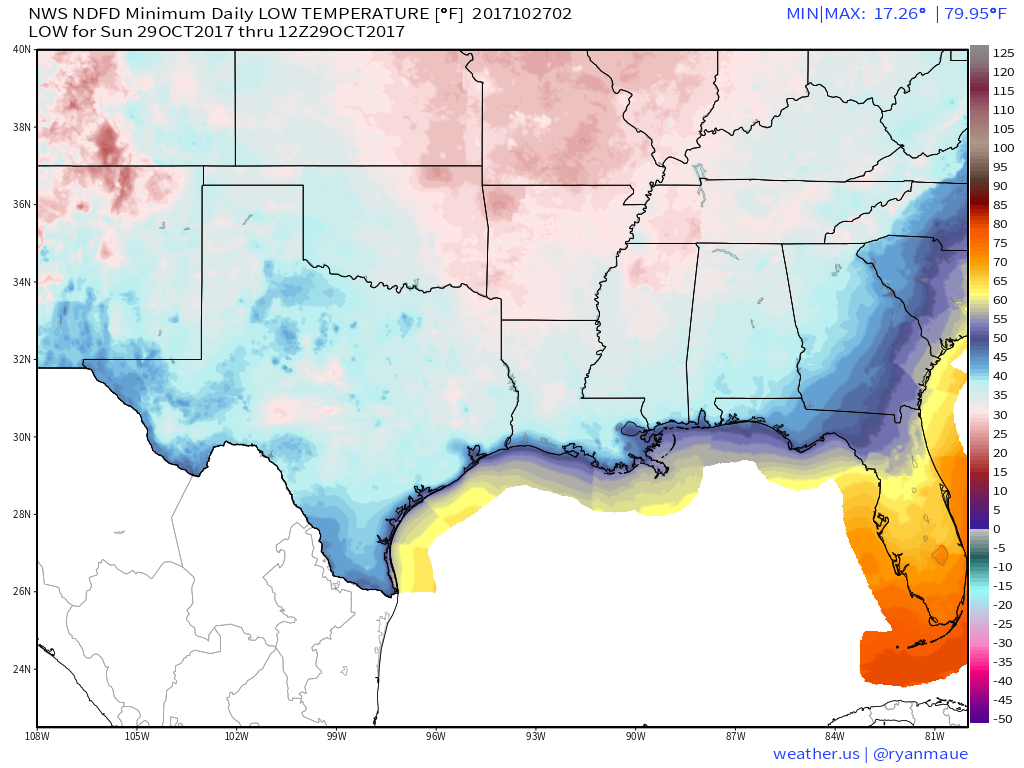 The coldest temperatures will occur along the Northern Gulf Coast Saturday night into Sunday morning, dropping into the lower 40s for most – and potentially into the upper 30s for some.
___
For future updates follow us on our social media: