Tropical Storm Harvey dissipated in the Central Caribbean Saturday. However, regeneration of Harvey's remnants (Invest 09L) appears highly likely in the Southwest Gulf of Mexico by the middle to end of this week.
Analysis: Invest 09L is located over the Northwest Caribbean Sea this evening, just east of Belize, moving west-northwest.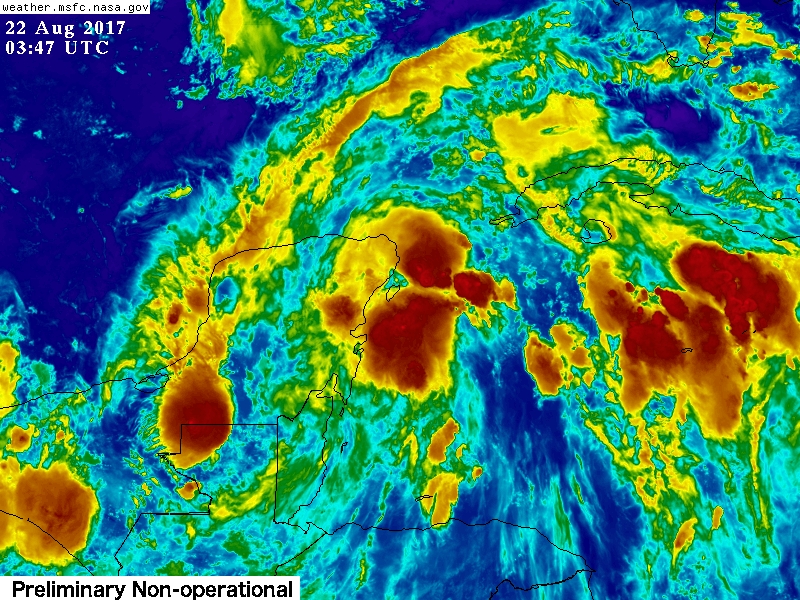 Satellite images show that Invest 09L has decent amount of heavy convective activity. They also show that Invest 09L has some "spin," which is confirmed by data from CIMSS. However, surface observations indicate that Invest 09L does not have a well defined center of circulation.
Chance of Development: Invest 09L is likely to develop in the Southwest Gulf of Mexico by the middle to end of this week, as environmental conditions are expected to be conducive.
In its 8pm EDT tropical weather outlook, the National Hurricane Center have Invest 09L a 70% chance of development over the next 2 days and a 90% chance of developing over the next 5 days.
Model Guidance: All three of the reliable global models used to predict tropical cyclone genesis — the ECMWF, GFS, and UKMET — are forecasting development of Invest 09L in the Southwest Gulf of Mexico later this week in their latest runs.
Forecast Track and Potential Intensity: Invest 09L is expected to track across the Yucatan Peninsula tonight and tomorrow — and into the Southwest Gulf of Mexico on Wednesday — with a likely track towards anywhere from Northeast Mexico to the Southeast Texas Gulf Coast once it is in the Southwest Gulf.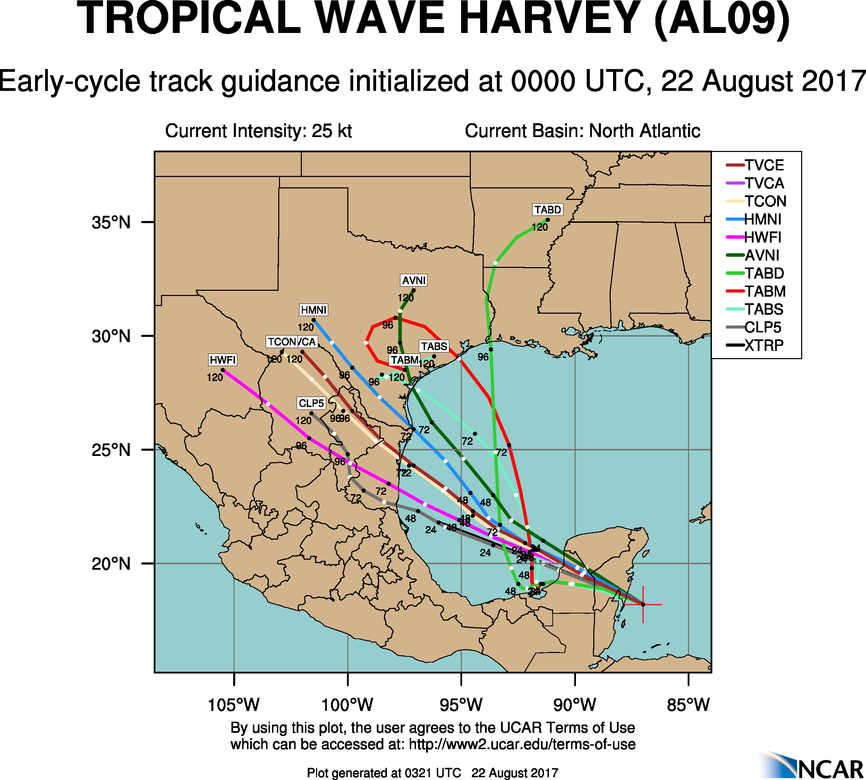 It is too early to determine how strong Invest 09L will become if development occurs as expected. However, early indications are that it could become a strong tropical storm or hurricane.
___
For future updates follow us on our social media:
You can also follow our hurricane Facebook page Hurricane Central, or our partner page Daimien's Gulf Coast Atlantic/Pacific Hurricane Tracking Center.