Invest 98L managed to quickly spin up this morning just west of Tampa, and is now Tropical Storm Emily.
Tropical Storm Emily will track across Florida today into tomorrow. As a result, tropical storm warnings have been issued for portions of the West Coast of Florida.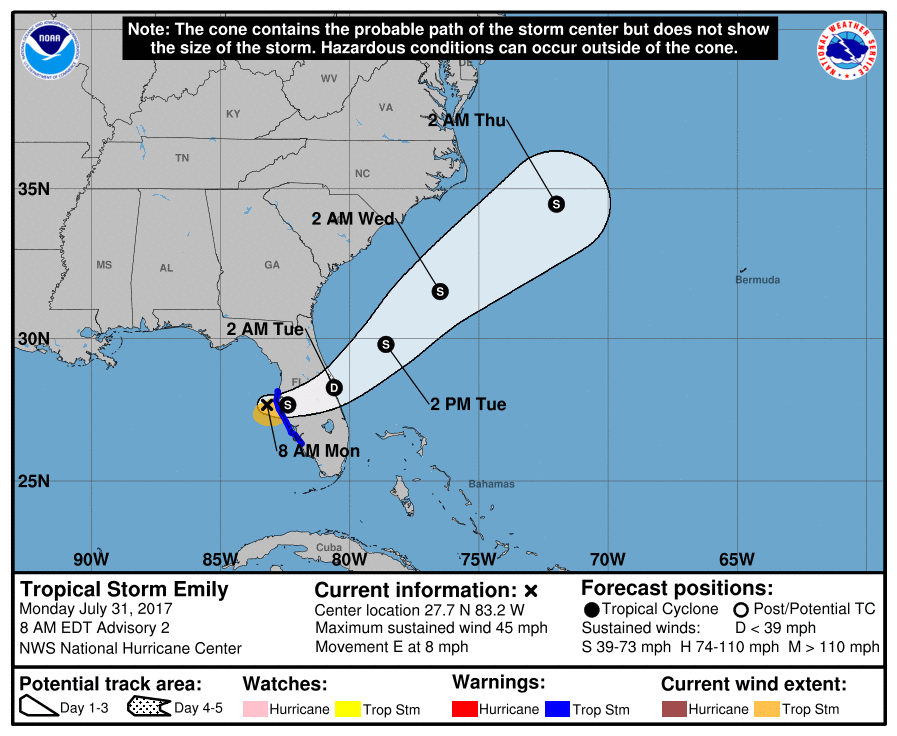 Additional strengthening is not expected prior to landfall later today, which is expected to be near or just south of Tampa, Florida, with the primary impact being heavy rainfall.
___
For future updates follow us on our social media:
You can also follow our hurricane Facebook page Hurricane Central, or our partner page Daimien's Gulf Coast Atlantic/Pacific Hurricane Tracking Center.