There are two features worth monitoring in the Tropical Atlantic: the remnants of Tropical Depression Four and a tropical wave in the far Eastern Atlantic.
Tropical Depression Four Remnants
The remnants of Tropical Depression Four managed to hang on through the weekend ( TD4 dissipated just east of the Caribbean late last week), and are now located in the Southwest Atlantic; and it appears that there is at least some potential for regeneration.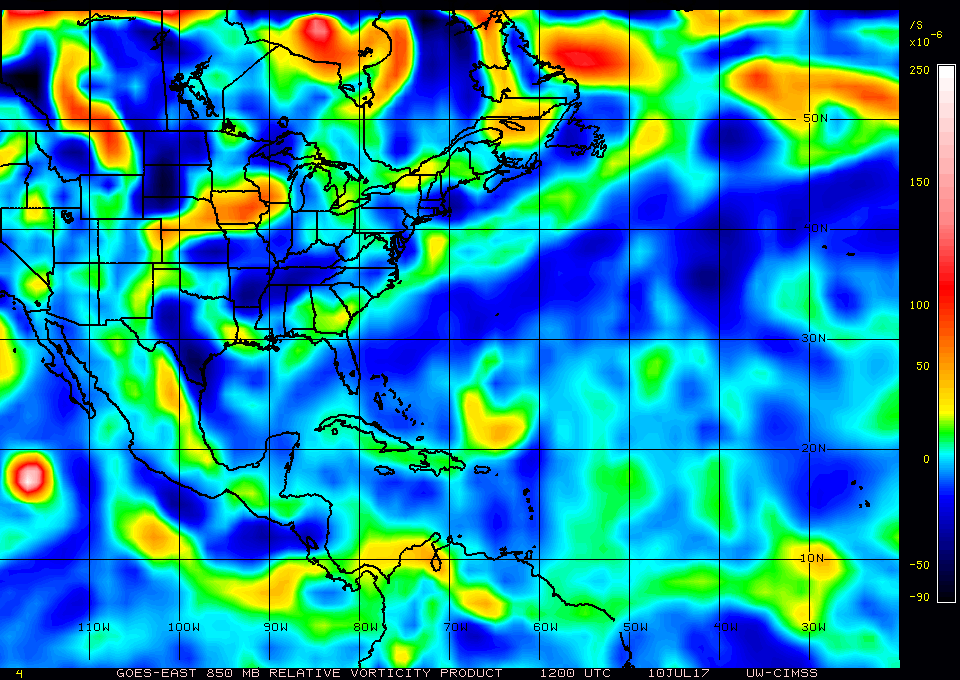 Recent satellite images show that there is some impressive convective activity associated with former Tropical Depression Four. There is still some notable vorticity or "spin" as well.
Additionally, what is left of Tropical Depression Four will be moving west, into an environment where conditions will be marginally favorable for redevelopment, over the next few days.
Presently, there is little to no model support for this, and the National Hurricane Center has not mentioned it in the tropical weather outlook. However, it is something to keep an eye on.
If the regeneration does occur, details regarding track and intensity are unknown at this time.
Tropical Wave
Another tropical wave in the far Eastern Atlantic, southwest of the Cape Verde Islands, appears to have some potential for development.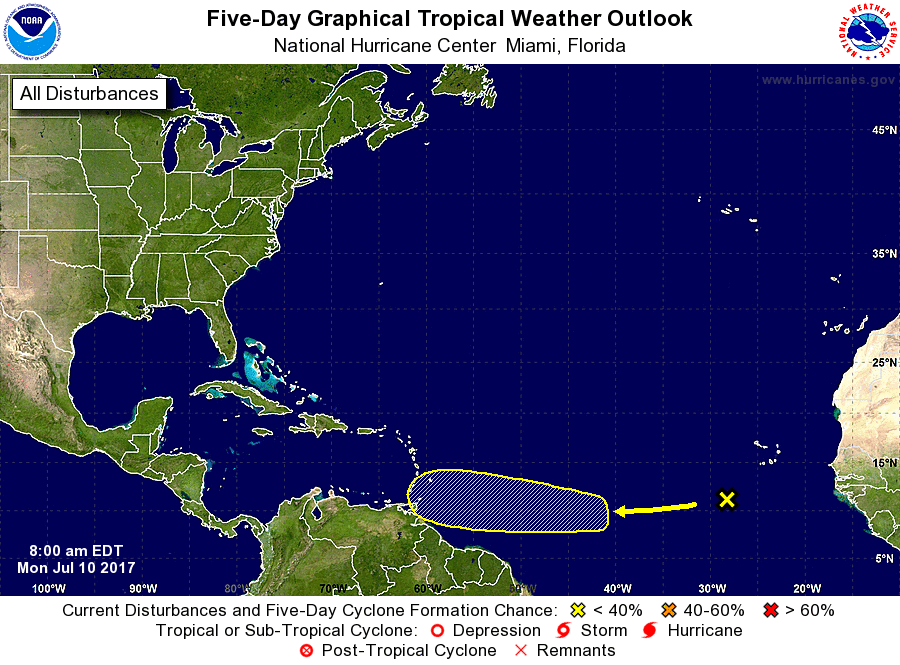 It is expected to track west over the course of this week. Overall, environmental conditions appear somewhat conductive for some gradual development over the next five days as it tracks west.
Presently the wave has little model support, with the exception of the GFS and its ensembles.
It remains to be seen if this wave will develop. However, it is something worth monitoring.
For future updates follow us on our social media:
You can also follow our hurricane Facebook page Hurricane Central, or our partner page Daimien's Gulf Coast Atlantic/Pacific Hurricane Tracking Center.