A tropical wave located in the far Eastern Atlantic has the potential to gradually organize into the next tropical cyclone of the 2017 Atlantic Hurricane Season over the next few days.
Currently the wave is poorly organized, lacking deep thunderstorm activity and any significant vorticity due to the presence of dry Saharan air to its north.
Chance of Development
However, other than the presence of dry air, conditions are favorable for development: wind shear is low, and sea surface temperatures are warm enough to support development.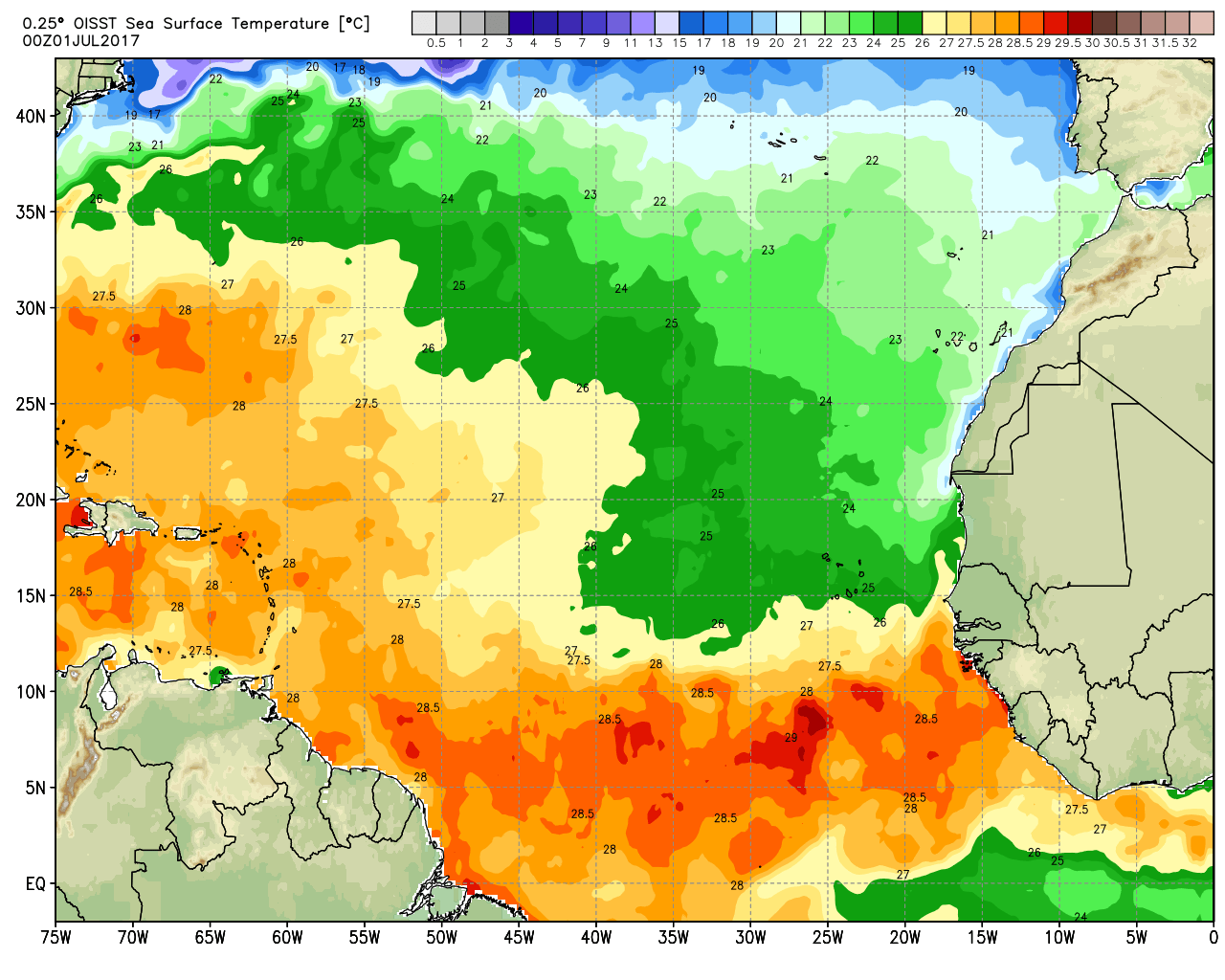 The aforementioned environmental conditions are expected to persist over the next five days. Additionally, the MJO (Madden Julian Oscillation) will be in a favorable state for tropical development in the Atlantic this upcoming week. Therefore, it seems there is a decent chance this wave will gradually develop over the course of this upcoming week.
In their 2:00 EDT tropical weather outlook, the National Hurricane Center gave the wave a 50% chance of developing into a tropical cyclone over the next five days.
Model Guidance
All three models that are the best at predicting tropical development — the GFS, ECMWF, and UKMET — are forecasting development of this wave.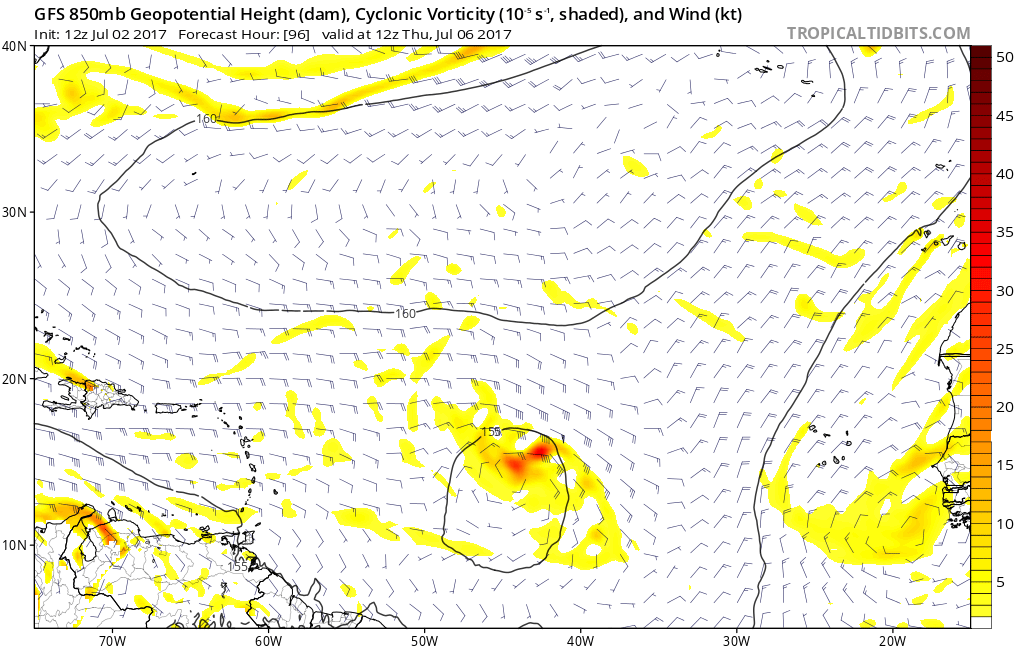 Furthermore, most of the GFS ensembles (GEFS) forecast development of this wave, along with some of the ECMWF ensembles (EPS).
Potential Track
This wave is expected track generally westward, towards the East Caribbean, over the next 5-days due to a strong ridge of high pressure to its north.
However, it is too early to speculate where it might track beyond the next five days.
NOTE: This is not a threat to the Gulf Coast at this time.
___
For future updates follow us on our social media:
You can also follow our hurricane Facebook page Hurricane Central, or our partner page Daimien's Gulf Coast Atlantic/Pacific Hurricane Tracking Center.