Tropical development in the Southern Gulf of Mexico, near the Yucatan Peninsula, appears increasingly likely this weekend into early next week.
An area of disturbed weather has formed over the Northwestern Caribbean, in association with the monsoon grye, which is beginning to lift North.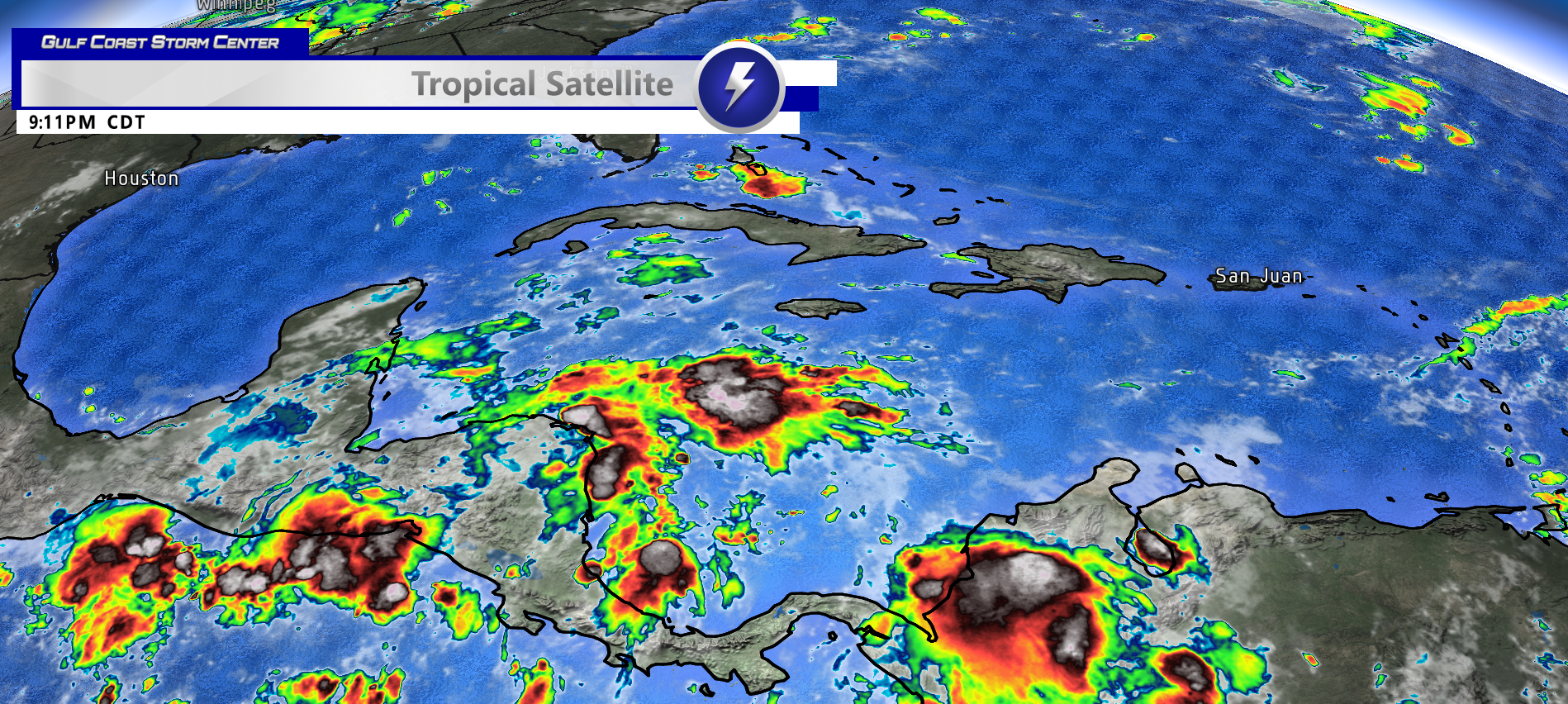 It will push Northwest over the next 2 – 5 days, reaching the Yucatan Peninsula/Southern Gulf of Mexico Sunday or Monday, with a broad area of low pressure expected to form in association with it along the way. And when it reaches the Southern Gulf/Yucatan region, conditions will likely be favorable for at least gradual development.
Model Guidance
All of the reliable global model guidance remains in unanimous agreement, forecasting an area of low pressure to form from a monsoon grye in the Northwest Caribbean this weekend; and for it to develop into a tropical cyclone near the Yucatan Peninsula this weekend into early next week.
Our Thoughts
Considering factors we have already discussed, such as climatology, the MJO, and the consistency of the model guidance in forecasting development, we believe that there is a 50/50 chance for tropical development around Yucatan Peninsula this weekend/early next week.
If this system does indeed develop, we believe it will be slow to do so. This is because it will be monsoonal in nature, and will will likely have to deal with some land interaction.
Chance of Development
At this time, we would unofficially place the chance of tropical development around 50 percent.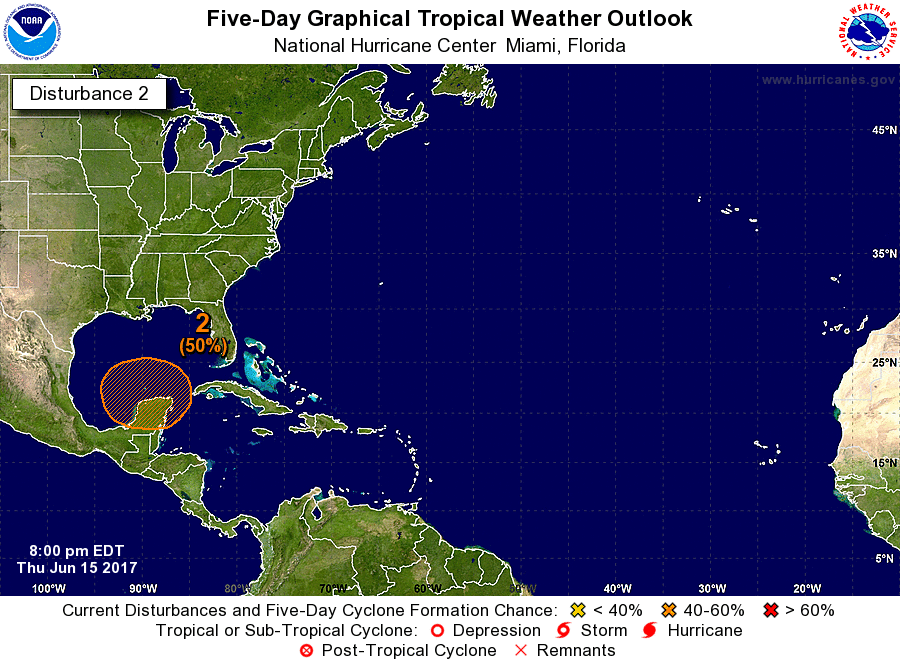 Officially, the National Hurricane Center places the chance of tropical development at 50% over the next 5 days (we concur with them).
The track of whatever develops (if anything develops) remains highly uncertain at this time. Some models taking it into the West and Central Gulf of Mexico mid to late next week, and others towards the Eastern Gulf of Mexico. We won't really have a good idea of where this will go until there is a low for the models to initialize on.
NOTE: This is still nothing to be too concerned about yet. While the chances of development occurring are increasing, there is still a large amount of uncertainty. If you live along the West/Central Gulf Coast, this is just something to monitor. 
Our next website update will be out tomorrow or Saturday, with continuing updates on social media.
For future updates follow us on our social media:
You can also follow our hurricane Facebook page Hurricane Central, or our partner page Daimien's Gulf Coast Atlantic/Pacific Hurricane Tracking Center.