A storm system is going to bring severe weather and heavy rainfall to much of the region this weekend.
Setup
A strong low pressure system is going to sweep across the Plains and Midwest from Saturday through Sunday.
It will bring a trailing cold front across our region as it does so, which storms will develop along and ahead of as it makes its way east; and the parameters will be in place to support some of them becoming severe.
Additionally, the storms that form along and ahead of the front will also produce heavy rainfall.
Severe Threat
Saturday
Severe weather will be likely across much of East Texas, West Louisiana, and West Mississippi.
Placement: The greatest threat for severe weather will be in the category 3 ("enhanced") and category 2 ("slight") risk areas.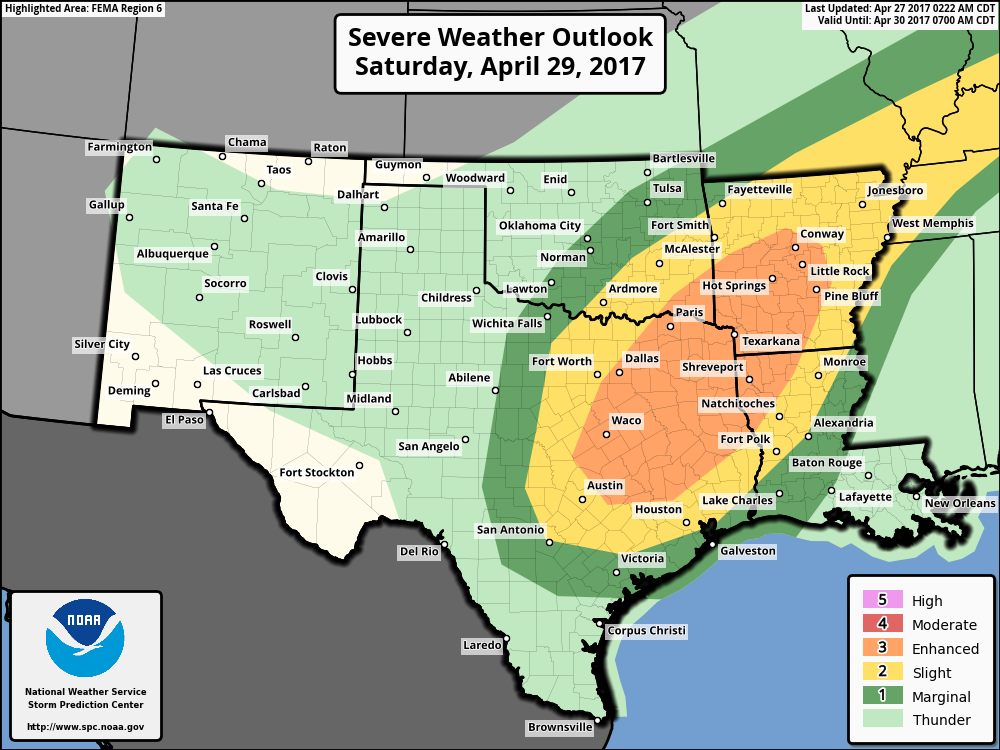 However, severe weather will also be possible in the category 1 ("marginal") risk area.
Timing: It i still too early to give many details regarding the timing. However, at this time it looks like storms will initiate across East Texas during the afternoon hours, and push east into the evening and overnight hours.
Threats: All modes of severe weather (damaging winds, large hail, and tornadoes) will be threats.
Sunday
The severe weather threat will push into East Louisiana, much of Mississippi, and parts of Alabama and the Florida Panhandle.
Placement: The Storm Prediction Center has hatched the equivalent of a category 2 ("slight") risk for severe weather across parts of Louisiana, Mississippi, and Alabama for Sunday.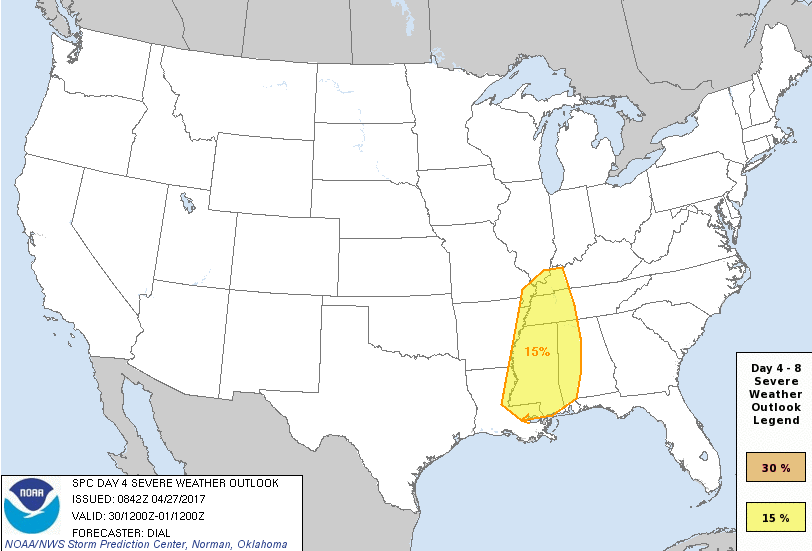 However, the threat area will likely be subject to change over the course of tomorrow and Saturday.
Timing: It is too early for details regarding timing.
Threats: All modes of severe weather will be possible.
Heavy Rainfall
Heavy rainfall will also be likely this weekend in addition to the severe weather threat.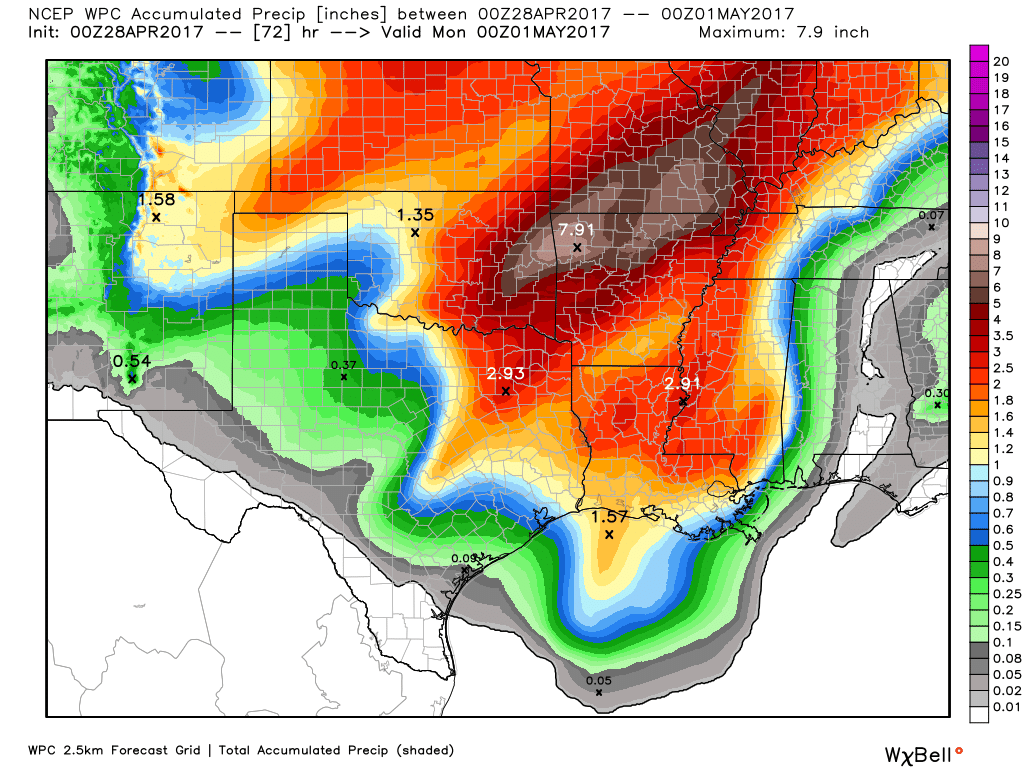 The highest accumulations are currently forecast over Northeast Texas, Northern Louisiana, and Northwest Mississippi, where accumulations of 1 – 3″ are forecast (locally higher accumulations will be possible).
Flooding will be a concern in flood prone areas, as well as areas that receive heavy rainfall accumulations in a short period of time.
For future updates follow us on our social media:
You can also follow our severe weather Facebook page >>> Gulf Coast Severe Weather Authority