Invest 91-l has managed to develop into a tropical depression, the first of the 2017 Atlantic Hurricane Season.
11AM Advisory Information: As of the 11am EDT advisory from the National Hurricane Center, Subtropical Depression One (TD-1) was located over the Central Atlantic, at 31 degrees north and 40 degrees west, moving north-northeast at 8mph.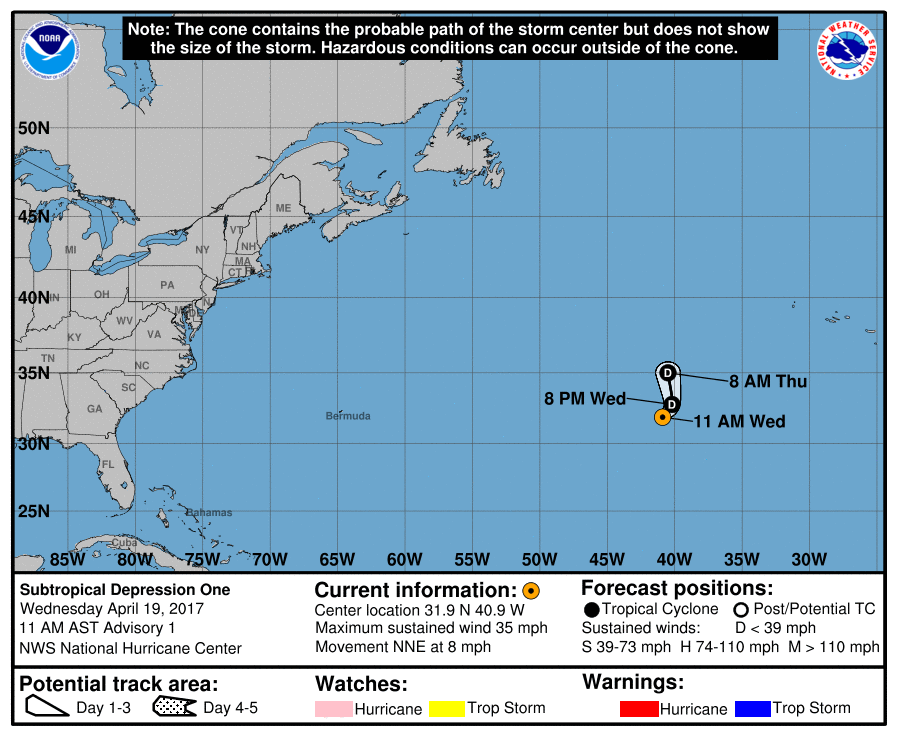 Maximum sustained winds were 35mph, with a minimum central pressure of 995mb.
Forecast for TD-1: TD-1 is expected to be short lived, and is not forecast to attain subtropical storm status at this time due to it moving into an area of cooler sea surface temperatures and higher shear. It will move north tonight, and then north-northwest tomorrow, eventually getting absorbed into a large extra-tropical storm.
NOTE: TD-1 does not pose a threat to the United States.
For future updates follow us on our social media:
You can also follow our hurricane Facebook page >>> Gulf Coast Hurricane Authority