A rather large area of low pressure, currently located way out in the Atlantic halfway between Bermuda and the Azores, has been designated invest 91-l and has the potential to develop into subtropical cyclone over the next day or so.
Environmental conditions: Presently environmental conditions are favorable enough for at least some subtropical development. Wind shear is low, waters are warm enough to support a tropical or subtropical storm, and the atmosphere is somewhat moist.
Nonetheless, even with the aforementioned environmental conditions in place, 91-l is lacking heavy shower and thunderstorm activity.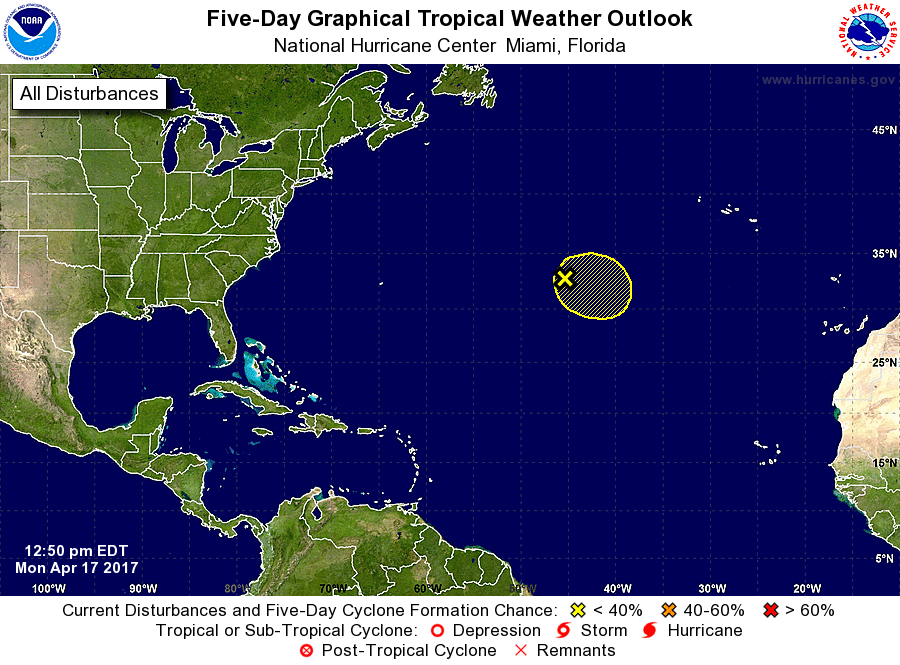 Development chances: Environmental conditions are expected remain favorable enough for some additional development of 91-l over the next several days; and the National Hurricane Center has issued a special tropical weather outlook for 91-L accordingly, giving it a low chance (30%) of developing over the next 2 days and 5 days.
Potential track: Invest 91-l is expected to meander slowly east over the next 5 days, remaining between Bermuda and the Azores, before getting swept off to the east/northeast this weekend or early next week.
*NOTE* Invest 91-l is not going to impact the United States.
We will have another update out on 91-l on Wednesday if it still appears to have some potential for subtropical development.
For future updates follow us on our social media:
You can also follow our hurricane Facebook page >>> Gulf Coast Hurricane Authorit