Some strong to severe storms remain possible across parts of the region in association with a cold front today.
Watches: A severe thunderstorm watch is in effect across parts of Northern Mississippi and Northeast Louisiana until 12pm CST.
Timing: A line of storms, ahead of the cold front we mentioned in our update last night,  will push across Northern Mississippi this morning. It will push across East Texas, North/Central Louisiana and Mississippi, and Northwest Alabama late this morning and the first part of this afternoon.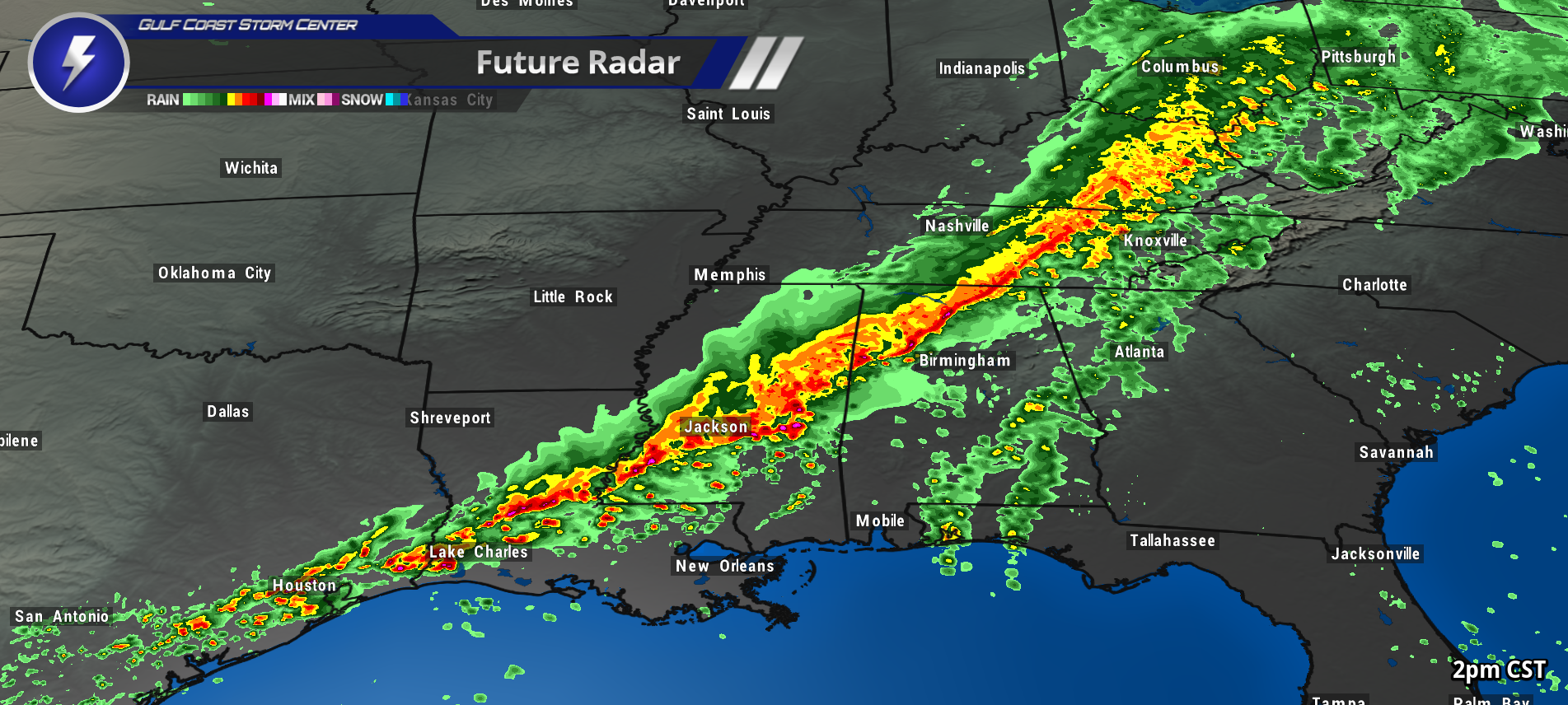 Then, late this afternoon and this evening, it will push across Southern Louisiana, Mississippi, and the remainder of Alabama. It will also push into the Florida Panhandle.
Placement: The best chance for strong to severe storms will be across Northeast Louisiana, Northern Mississippi, and Northwest Alabama, in the "slight" risk area. However, severe storms will be possible in the "marginal" risk area too.
Threats: The main hazards with any strong to severe storms today will be damaging, straight-line winds. Hail and isolated tornadoes will also be possible though.
For future updates follow us on: