A strong storm system is expected to pass north of the region, across the Midwest and Northeast, tomorrow; potentially bringing severe storms to parts of the region tomorrow and Wednesday, ahead of a trailing cold front.
Setup
As the storm system tracks across the Midwest and Northeast, it will bring a trailing cold front across the region tomorrow into Wednesday, which will draw moisture from the Gulf northward. This moisture will allow widespread rain and storms to develop across much of the region, ahead of the front; and with the appropriate parameters expected to be in place, some of them could become severe.
Timing and Placement
Presently it looks like the time-frame for severe weather will be tomorrow afternoon and tomorrow night, as the front progresses east across the region.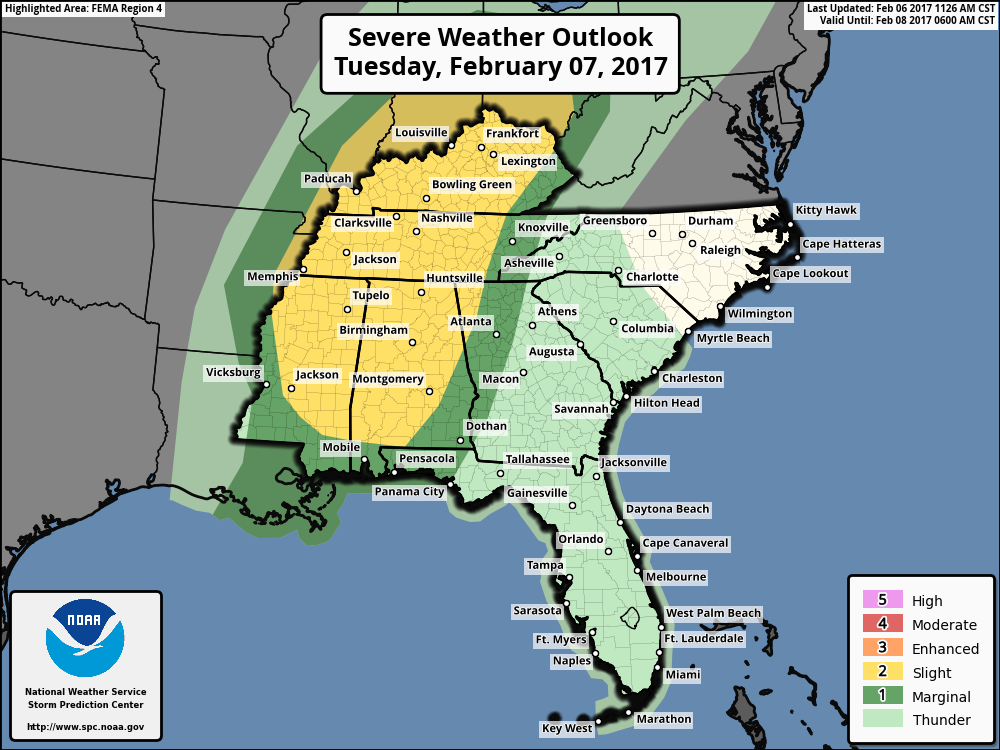 The greatest risk for severe weather will be across Northern Mississippi and much of Alabama, where there is a "slight" risk for severe weather. However, some strong storms will be possible outside of the "slight" risk area.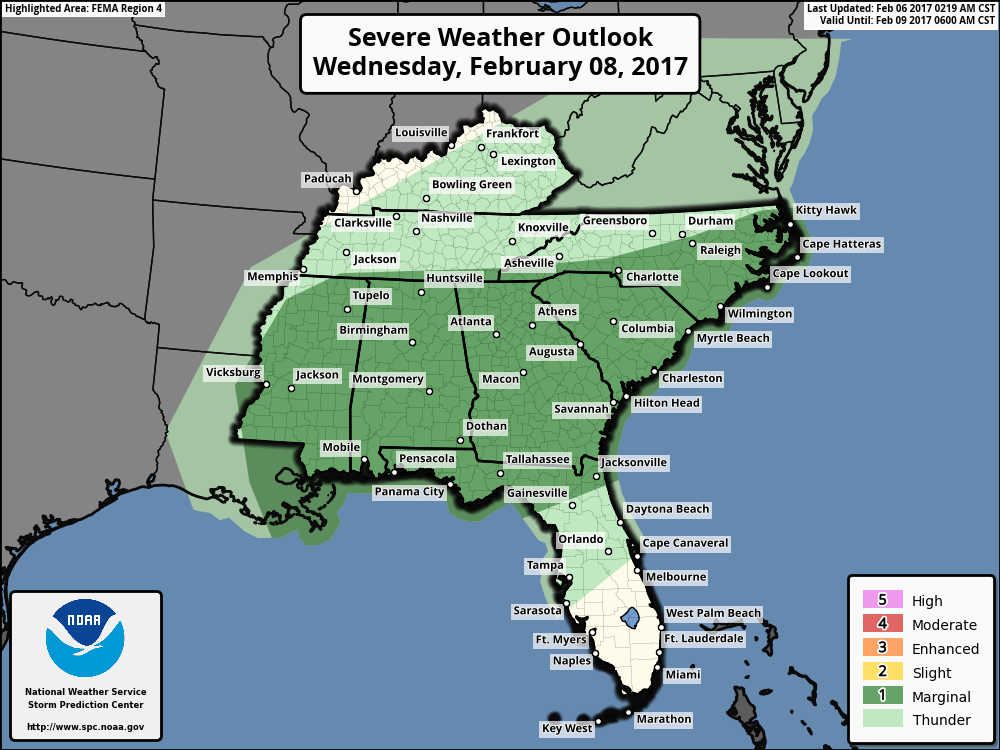 Some strong to severe storms will also be possible again on Wednesday.
Threats
Hail, damaging winds, and heavy rain will be the main threats with storms tomorrow and Wednesday. However, an isolated tornado or two will be possible.
For future updates follow us on: