Advisories: Winter storm warnings are now in effect across extreme Eastern Louisiana and much of South/Central Mississippi and Alabama. Meanwhile, winter weather advisories are in place across much of Louisiana, Mississippi, and Alabama.
Timing: Sleet and some snow has been ongoing since this morning across the majority of areas under winter weather advisories, with the exception of Southern Mississippi and Alabama.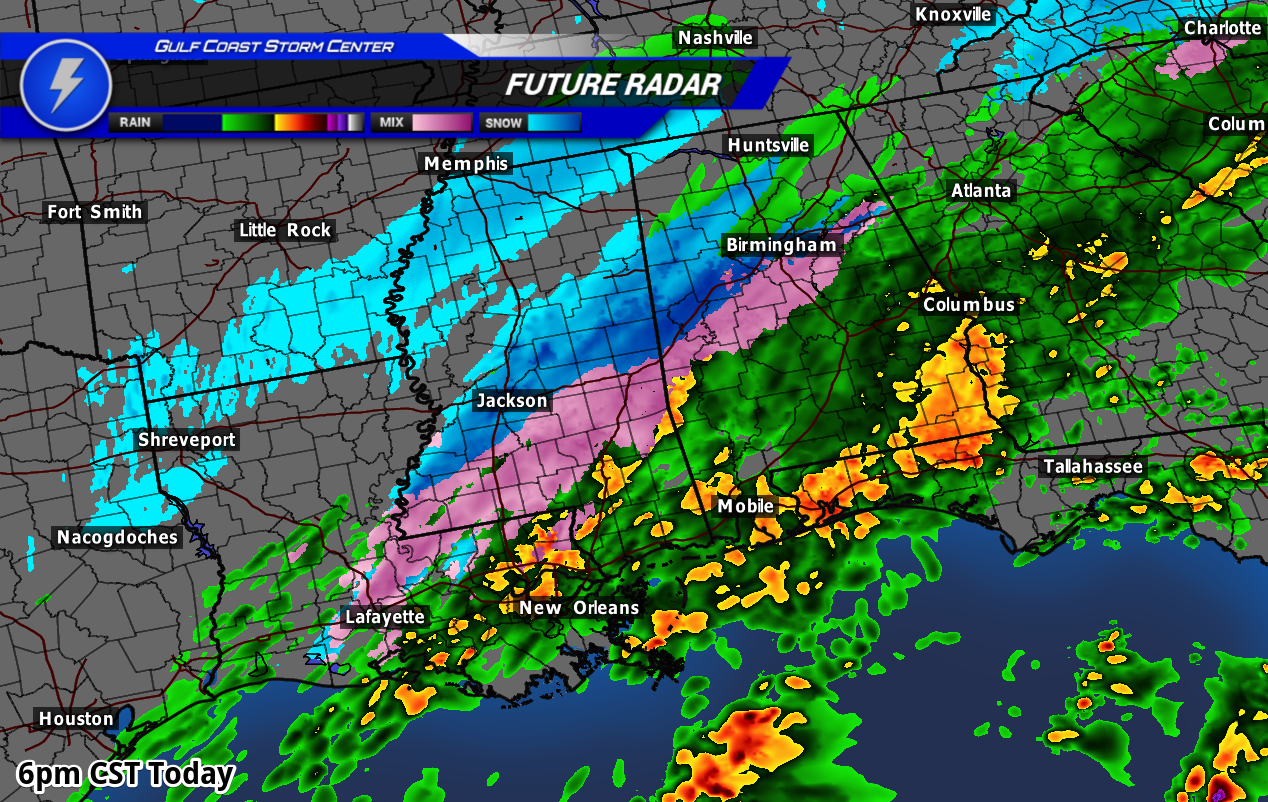 However, that will change later this evening and tonight, as a band of snow and sleet will develop as temperatures drop below freezing, and sweep across areas under winter weather advisories.
It should all come to an end across the entire region early tomorrow morning as the moisture moves out.
Accumulation and impacts: Our thinking has not changed much since yesterday.
Up to 2 – 3″ of snow is expected in the winter storm warning area, along with sleet. Elsewhere (areas under winter weather advisories), up to 1 – 2″ of snow and sleet is expected.
Keep in mind, this is not going to be a major winter storm, and major impacts such as wise-spread power outages are not expected. However, icy conditions are expected, and travel issues are likely; especially in the winter storm warning area.
Note: For information specific to your local area you should consult the National Weather Service.
We will be posting updates on social media throughout the duration of this storm, with more periodic updates on twitter, so be sure to follow us.
For future updates follow us on: