Strong to severe storms are likely across the Western and Central Gulf Coast tomorrow afternoon into Sunday morning.
Storm system: A strong storm system, that is on track to bring winter weather to portions of the Midwest, Southeast, and Northeast U.S. this weekend, is going to bring a tailing cold front across the Gulf Coast Region tomorrow through Sunday.
Rain and storms: As the front traverses the Gulf Coast Region it will draw Gulf moisture northward, allowing a large band of rain and storms to develop across Southeast Texas and Western Louisiana late tomorrow afternoon.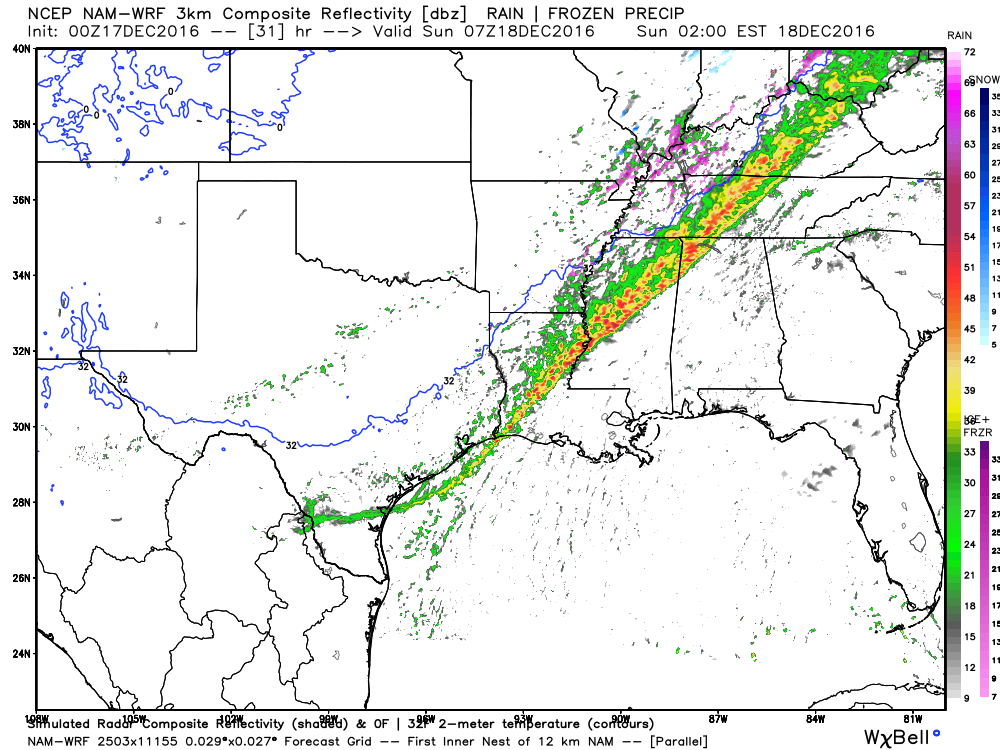 The band of rain and storms will progress east, across Eastern Louisiana and much of Mississippi  overnight tomorrow, across Western Alabama Sunday morning, and into the Western Florida Panhandle Sunday afternoon.
Strong to severe storms: A squall line (the band of storms referenced above)  will advance east across Southeast Texas, much of Louisiana and Mississippi, and into Western Alabama tomorrow afternoon through Sunday morning; and both CAPE (instability) and shear are still expected to be high enough for some organized severe weather in association with it.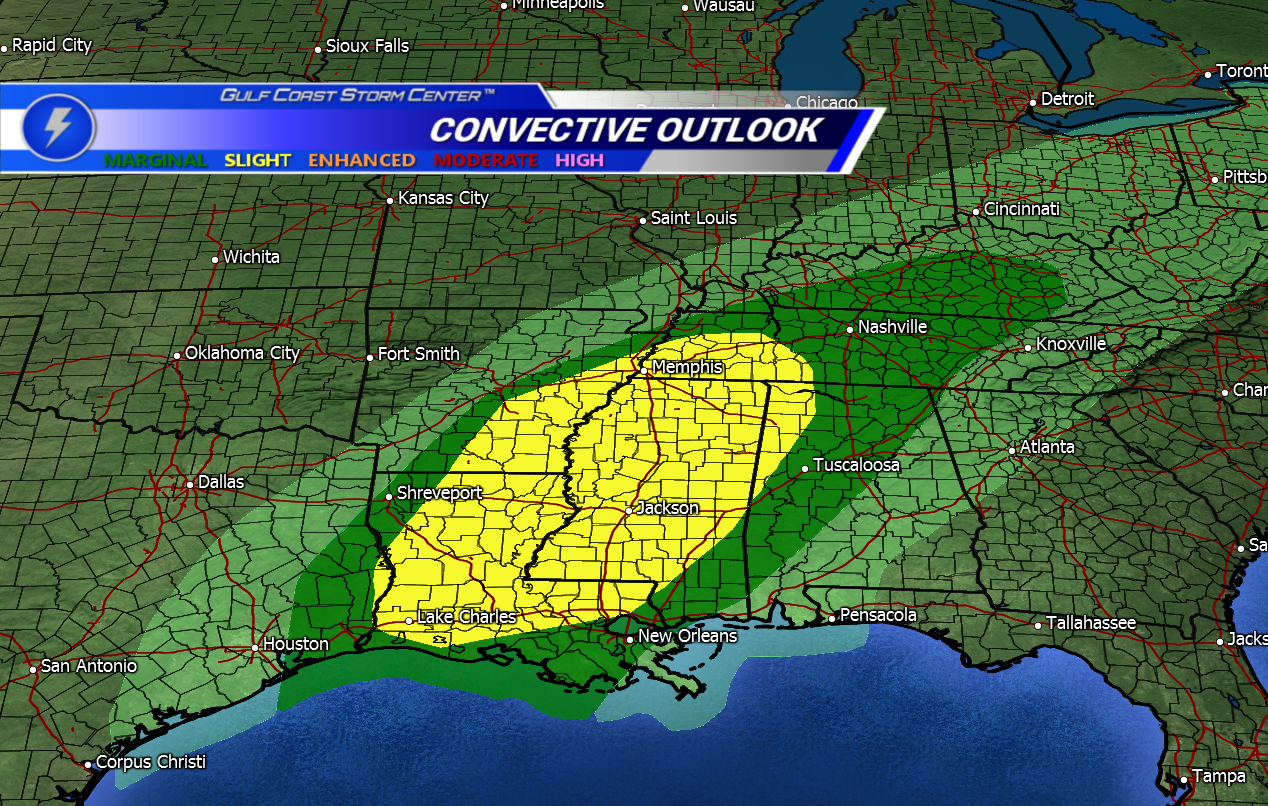 As a result of the aforementioned factors, the Storm Prediction Center has placed a "marginal" and "slight" risk for severe weather across East Texas, much of Louisiana and Mississippi, and Western Alabama tomorrow.
At this time it looks like the primary severe weather threats tomorrow into Sunday will be isolated tornadoes and damaging straight line winds.
Arctic front: Temperatures are still anticipated to plunge behind the front on Sunday, after sweeps through the region.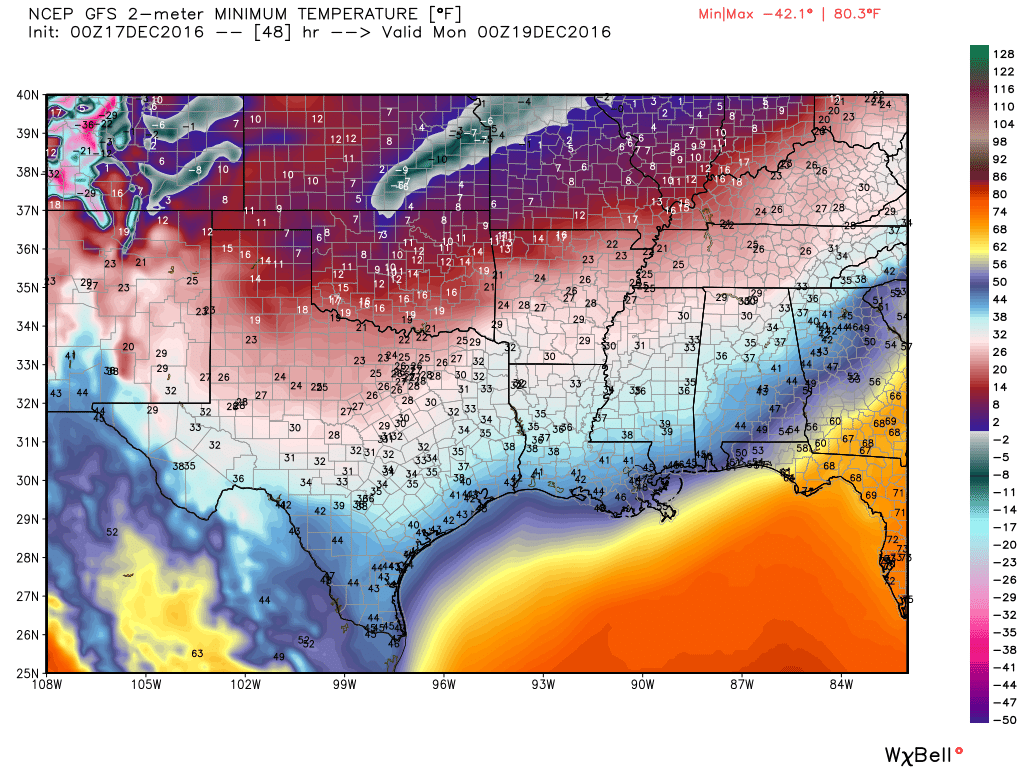 Low temperatures Sunday night will range from the upper 20s to low 40s; and high temperatures on Monday will likely be in the 40s inland with 50s closer to the coast.
For future updates follow us on: