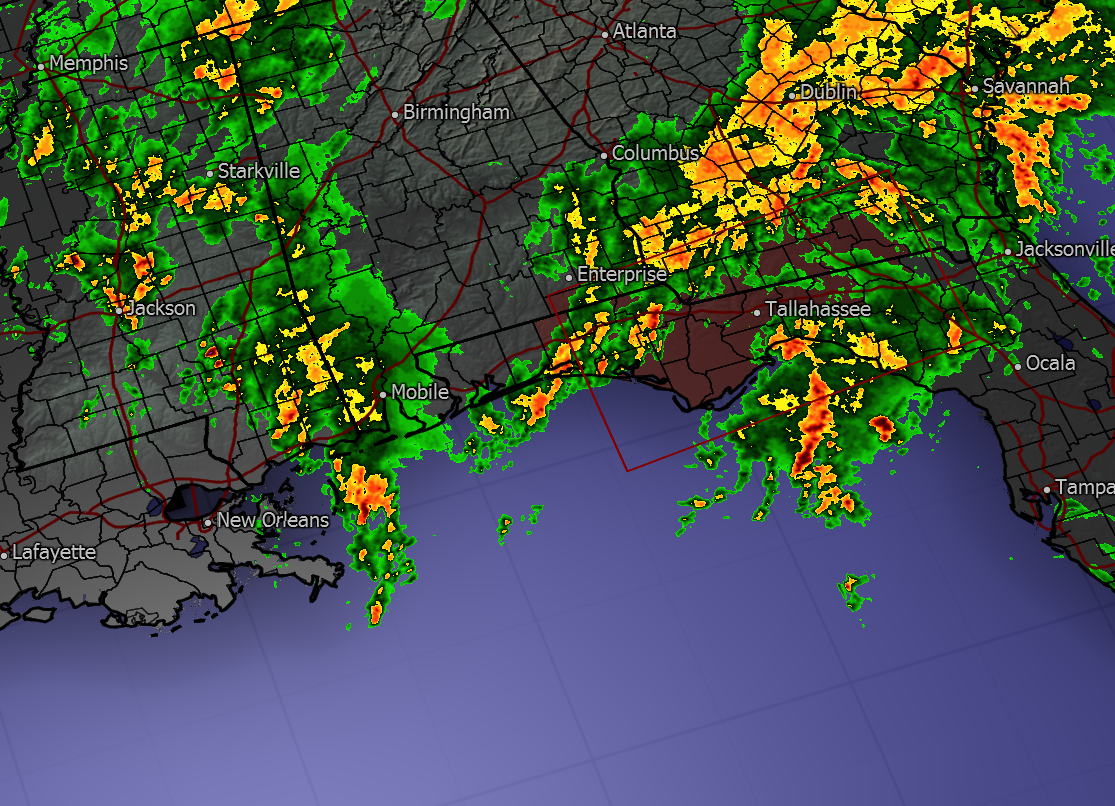 Recap: The surface low brought yet another round of heavy rain and strong storms to the Central Gulf Coast today. It also brought a heavy rain and storms to the Northeast Gulf Coast.
---
Rain continues tonight: Presently today's round of rain and storms continues to impact the Northeast Gulf Coast Region.
It will move off to the east and northeast as the night progresses; and a few strong to severe storms will be possible. Particularly in the Eastern Florida Panhandle, where a tornado watch is in place through 5:00am EST.
The main threats with any severe storms across the Florida Panhandle tonight will be strong wind gusts and isolated tornadoes. However, the overall severe threat is low.
There is also another wave of moderate to heavy rain and storms, presently located across Southern Mississippi and Southwest Alabama.  It will slowly shift east and northeast across Southern Alabama and the Florida Panhandle overnight, too.
Tomorrow morning: The surface low will finally exit the region by tomorrow morning, allowing things to dry out across the entire Gulf Coast Region.
---
Arctic blast late week: The first strong Arctic front is still set to sweep across the entire Gulf Coast Region on Thursday.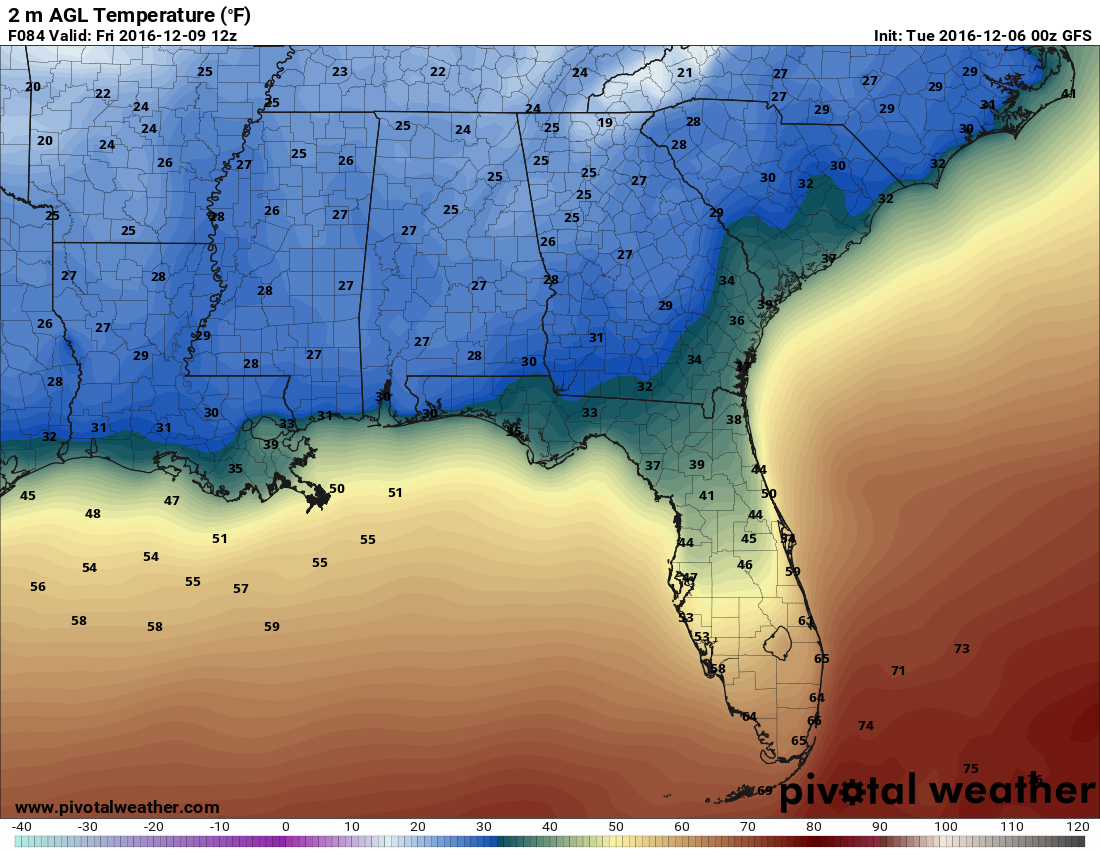 The coldest temperatures with this blast of Arctic air will be Thursday night, Friday, and Friday night.
Low temperatures Thursday night will be in 30s along the entire North/Central Gulf Coast Region, with freezing temperatures likely just north of the immediate coastline.
And on Friday, high temperatures will likely be in the 40s across the North/Central Gulf Coast Region; with low temperatures Firday night in the upper 20s to lower 30s across the entire North/Central Gulf Coast Region.
For future updates follow us on: