A storm system is expected to bring heavy rainfall, the potential for flash flooding, and the potential for severe weather back to the Gulf Coast Region this weekend and early next week.
A surface low is expected to develop over Northern Mexico tomorrow, and push into Southern Texas on Saturday. From there the low will track off to the northeast, across the Mississippi River Valley, from Sunday night through early Tuesday.
Severe weather potential: Strong to severe storms will likely be an issue once again across the Western and Central Gulf Coast this weekend and early next week, along and south of a warm front associated with the surface low.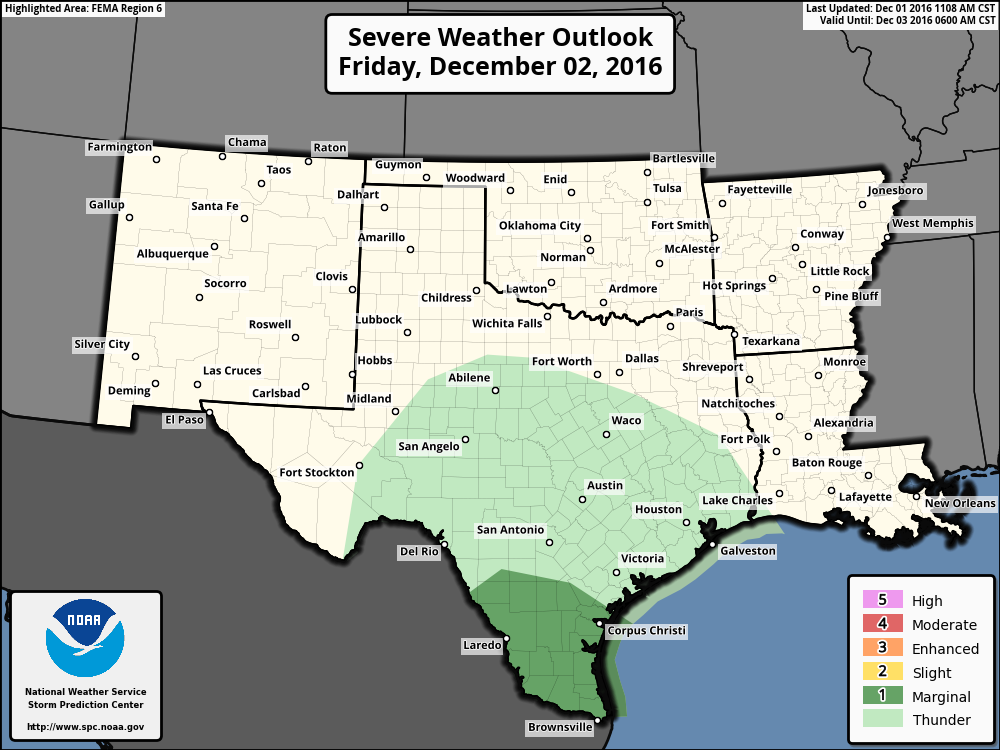 There is a "marginal" risk for severe storms across Southern Texas tomorrow and Saturday. And it looks like there will be a more substantial threat for severe weather across parts of Louisiana, Mississippi, Alabama and the Florida Panhandle Monday into Tuesday morning.
It's to early for specifics though.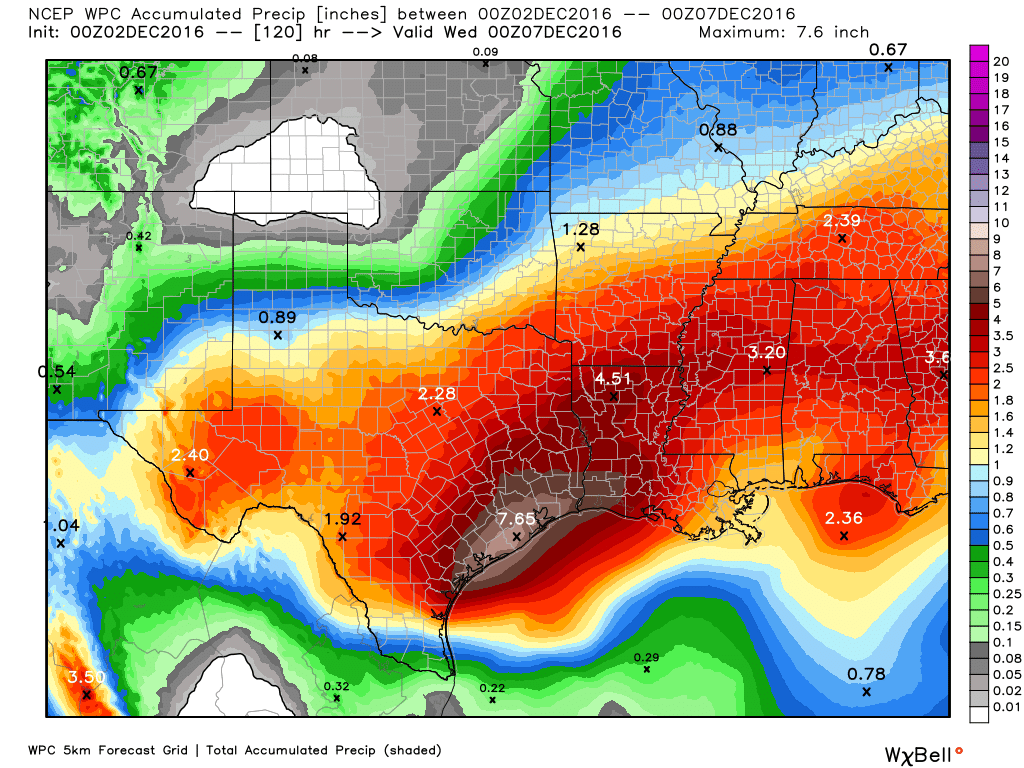 Heavy rainfall: Heavy rainfall will also be likely across much of the Western and Central Gulf Coast over the next 5 days in addition to the severe weather threat. And flash flooding will be a concern, particularly across Southeast Texas and Western Louisiana, where the heaviest rainfall totals appear most likely to occur at this time.
For future updates follow us on: