Invest 90-L located in the Southwest Caribbean appears poised to develop as early as tonight or tomorrow.
A United States Air Force Hurricane Hunter aircraft investigated invest 90-L earlier this afternoon and found a well defined circulation and. However, as of the 7:00pm EST tropical weather outlook, 90-L still  lacked organized , deep thunderstorm activity. If 90-L can develop organized, deep thunderstorm activity tonight or sometime tomorrow it will be upgraded to Tropical Depression 16 or Tropical Storm Otto.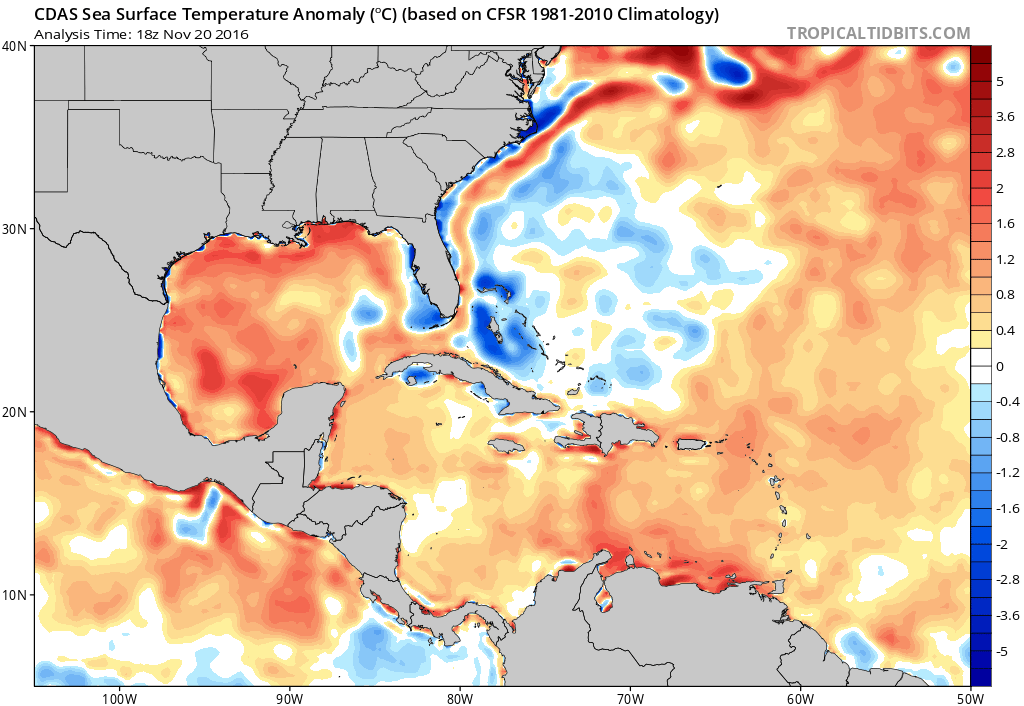 At this time the chance of 90-L developing is high, as it is located in a relatively favorable environment for development, with light to moderate wind shear, warm sea surface temperatures, and plenty of moisture.
Officially, in their 7:00pm EST tropical weather outlook, the National Hurricane Center gave invest 90-l a high chance (80%) of developing over the next 2 days and a high chance (90%) of developing over the next 5 days.
If 90-L manages to develop, it won't threaten the Northern Gulf Coast or the United States, and will most likely make landfall in Nicaragua later this week.
For future updates follow us on: