A broad area of low pressure formed over the Southwest Caribbean today; and it was designated invest 90-l this morning.
All of the global model guidance, including the reliable ECMWF, forecasts development of invest 90-l by late this week or this weekend.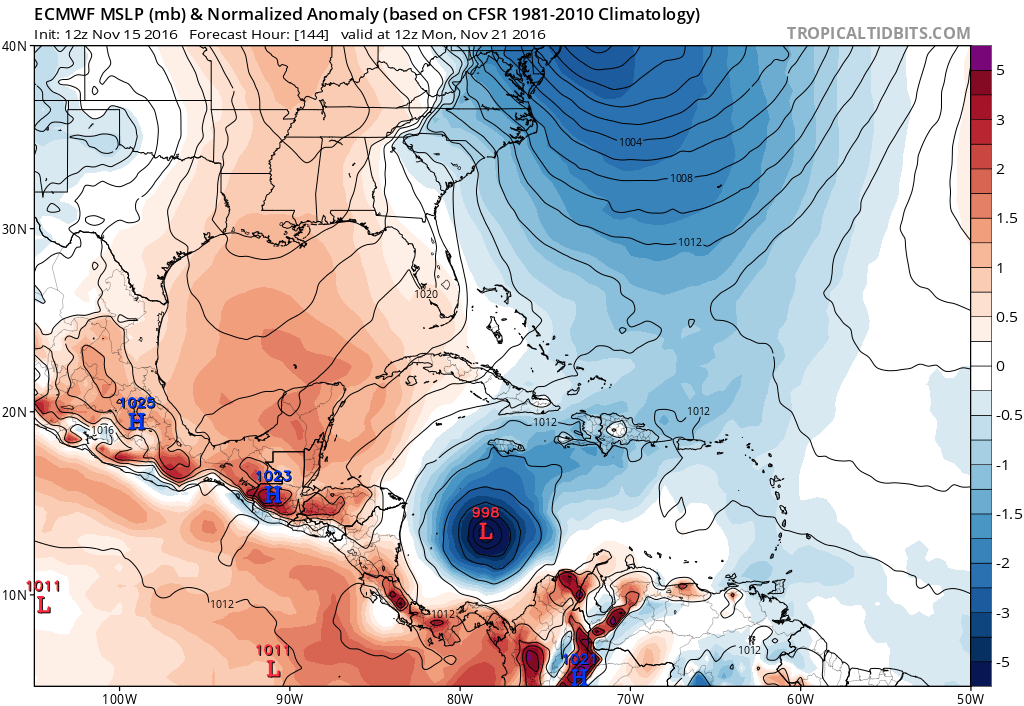 In addition, there doesn't appear to be anything that will impede development of 90-l in the Southwest Caribbean late this week. Wind shear is expected to be low, and the Madden Julian Oscillation (MJO), which promotes upward motion and can aid in tropical cyclone formation during hurricane season, is going to be moving through the Atlantic Basin.
In their 7:00pm EST tropical weather outlook the National Hurricane Center gave invest 90-l an 80% chance of developing over the next 5 days.
If invest 90-l does develop, it is too early to know where it would track or how strong it would get. However, the chances of it tracking towards the North Central Gulf Coast are low.
We will have another update out regarding invest 90-l Wednesday.
For future updates follow us on: