An area of low pressure with a well defined circulation developed over the Florida Straits this morning; and the National Hurricane Center designated it invest 92-L early this afternoon.
As of 9:00AM EDT invest 92-L was located over the Florida Straits at 24 degrees north and 79.5 degrees west. Maximum sustained winds were 30 miles per-hour, the minimum central pressure was 1012 millibars, and movement was to the west-northwest.
Forecast for 92-L
Invest 92-L has a well defined circulation and a modest amount of thunderstorm activity. However, the thunderstorm activity is disorganized, located to the southeast of it's center.
92-L's lack of  organization is due to both unfavorable upper-level winds (wind shear) and dry air impacting it.
The unfavorable upper-level winds (wind shear) and dry air currently impacting 92-L will persist over the next day or two; and 92-L likely won't develop during this time.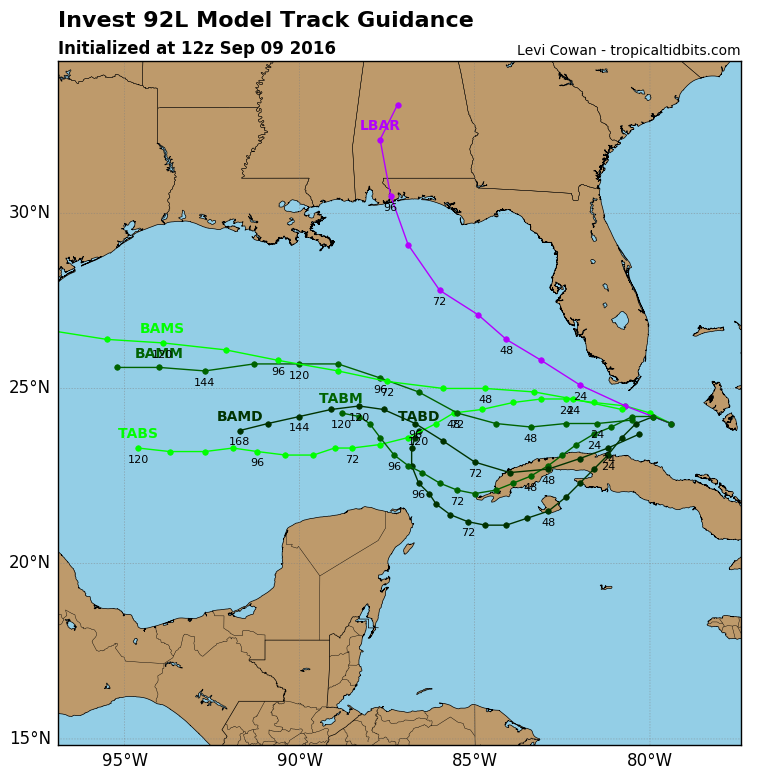 However, 92-L is expected to track west-northwest into the Southeast Gulf of Mexico tomorrow or Sunday, and it is possible upper-level winds could become slightly more favorable for development; but dry air will remain an issue.
Development odds
In their 2:00PM EDT tropical weather outlook the National Hurricane Center have 92-L a 40% chance of developing over the next 48 hours and 5 days.
At this time 92-L is not a expected to develop, and is not a threat. However, it does have some potential to develop and it is worth monitoring.
If 92-L does  manage to develop it is too early to know where it would track and how strong it would become.
We will have another update out on 92-l  tomorrow.