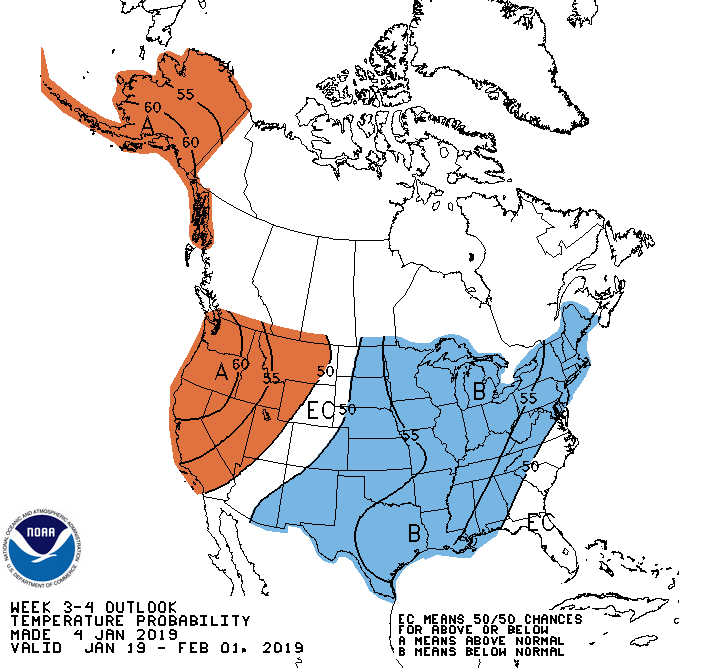 Teleconnections are going to favor generally above normal to normal temperatures across much of the lower 48 for the next 1 – 2 weeks. A few shot of cold air or two is certainly possible, though.
However, as we head toward the latter half of the month, substantial changes appear possible.
A split/displacement of the polar vortex could cause a switch to a much colder and stormy pattern.
Both the CFS and ECMWF EPS weeklies were in agreement on below-average temperatures for the last few days of January going into February (in their most recent runs). This agreement increases confidence in a cold and stormy pattern evolving in the 3 – 4 week period.
But, it should be noted that there is still uncertainty, as this is at least 3 weeks away.
The main takeaway here is below-average temperatures and above-average precipitation are very possible at the end the month going into February.
---
For future updates, be sure to follow us on Instagram.  
You can also follow us on Facebook  and Twitter.
---
Get our latest website posts sent to you via email by subscribing here.