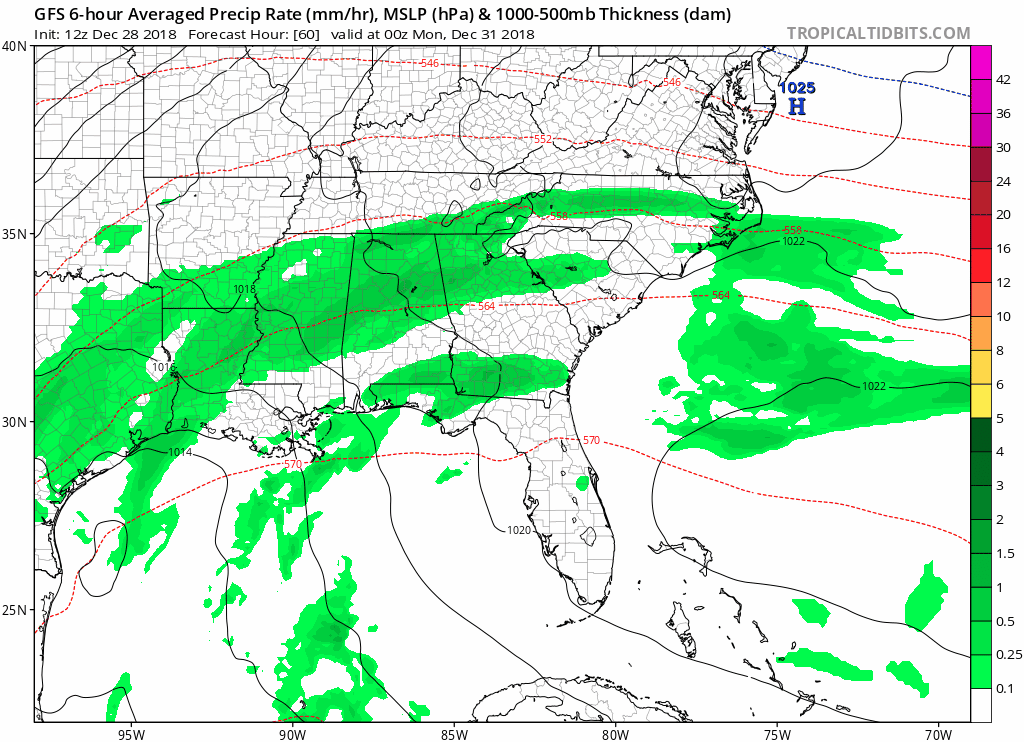 A unsettled weather pattern is going to continue into the New Year, with two more storm systems set to impact the Gulf Coast States.
The front that moved through yesterday is still expected to stall along the north-central Gulf Coast through the weekend, keeping rain chances high.
Monday – Tuesday:
New Year's Eve, a surface low is going to track from the Southern Plains and to the Tennessee Valley. The surface low will bring a second trailing front east. Like the last front, this one will also stall along the central Gulf Coast. This will keep wet, unsettled weather in place for New Year's Eve and New Year's Day.
Some strong to severe storms appear to be possible again Monday as well, with a strong low-level jet expected to overspread the lower Mississippi Valley. However, it is too early to get into specifics.
Wednesday – Friday:
By Wednesday, an upper-level low is going to develop over Texas and shift across the Thursday and Friday. It also looks like a surface low will develop over the Gulf in response, and track along the Gulf Coast in tandem with upper low (see figure 1).
This will bring another round of widespread precipitation.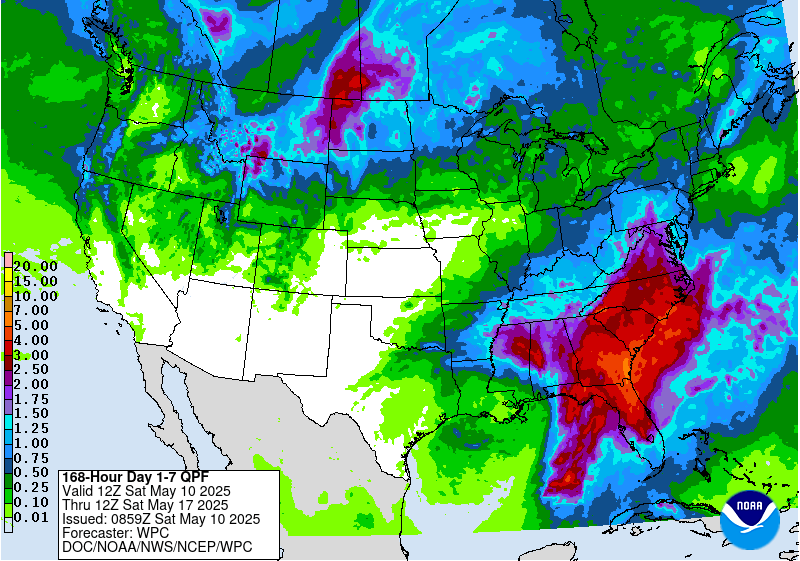 Overall, an additional 2 – 4″ of rain seems probable for southeast Louisiana, southern Mississippi, and south and central Alabama (see figure 2). When combined with recent rains, this will result in a renewed/continued threat for (flash) flooding.
---
For future updates, be sure to follow us on Instagram.  
You can also follow us on Facebook  and Twitter.
---
Get our latest website posts sent to you via email by subscribing here.