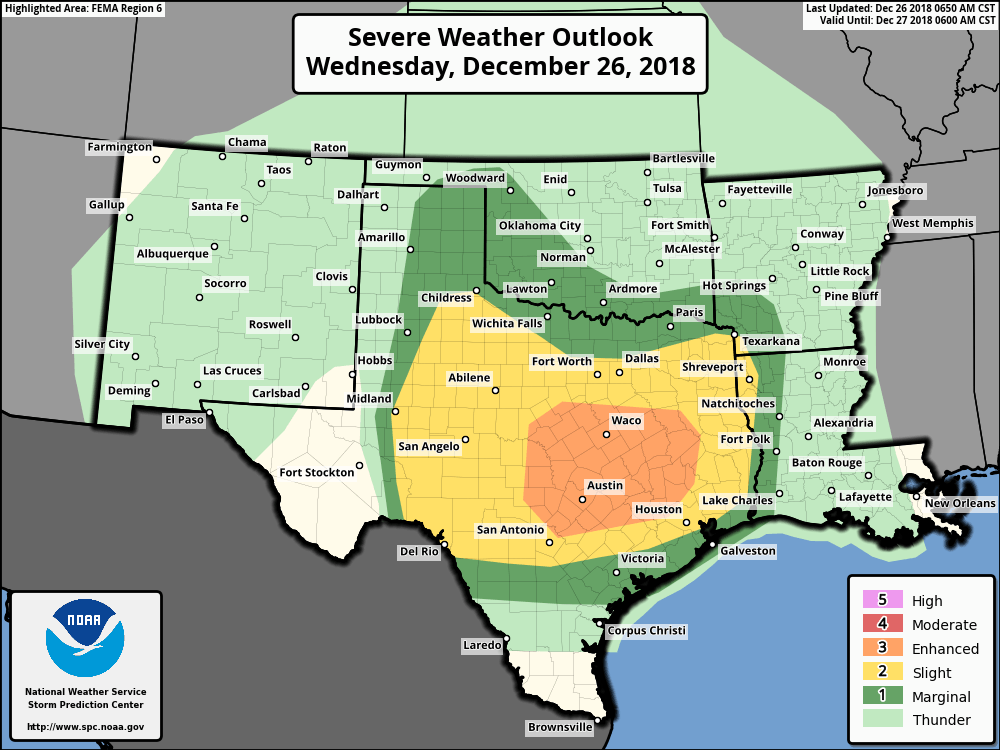 A  line of strong/severe storms is going to sweep east tonight through tomorrow, and will be followed up by heavy rain/flood threat through weekend.
Severe Threat: 
A line of strong to severe storms is going to form in central Texas, along and west of I-35. This line will be located near/ahead of an eastward moving front; it will work across south Texas and western Louisiana overnight and tomorrow morning. During the afternoon and evening hours tomorrow, the line will progress into central and east Louisiana and Mississippi.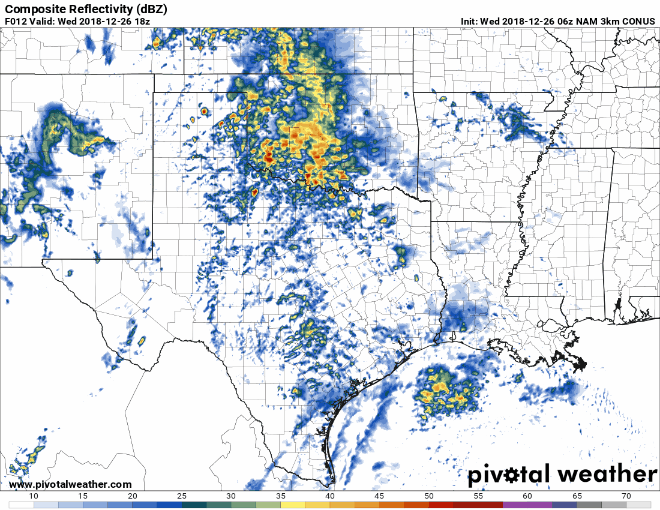 By the time the squall gets into Mississippi, it should begin to weaken and slow, as the front will slow.
The Storm Prediction Center has hatched an "enhanced" risk area for parts of south and central Texas today, and a "slight" risk area for portion of Louisiana and southwest Mississippi tomorrow.
The main threat with this squall line will be damaging winds and a tornado or two. There will be a greater tornado threat with storms that develop ahead of the front, across central and southeast Texas, from mid/late morning through the afternoon, where a strong low-level jet will be in place.
Heavy Rain:
The front is going to become nearly stationary tomorrow night/Friday, along the central Gulf Coast. This will lead to a high precipitable water (PWAT) values through the weekend into early next week, and thus periods of rain, which will be moderate to heavy at times.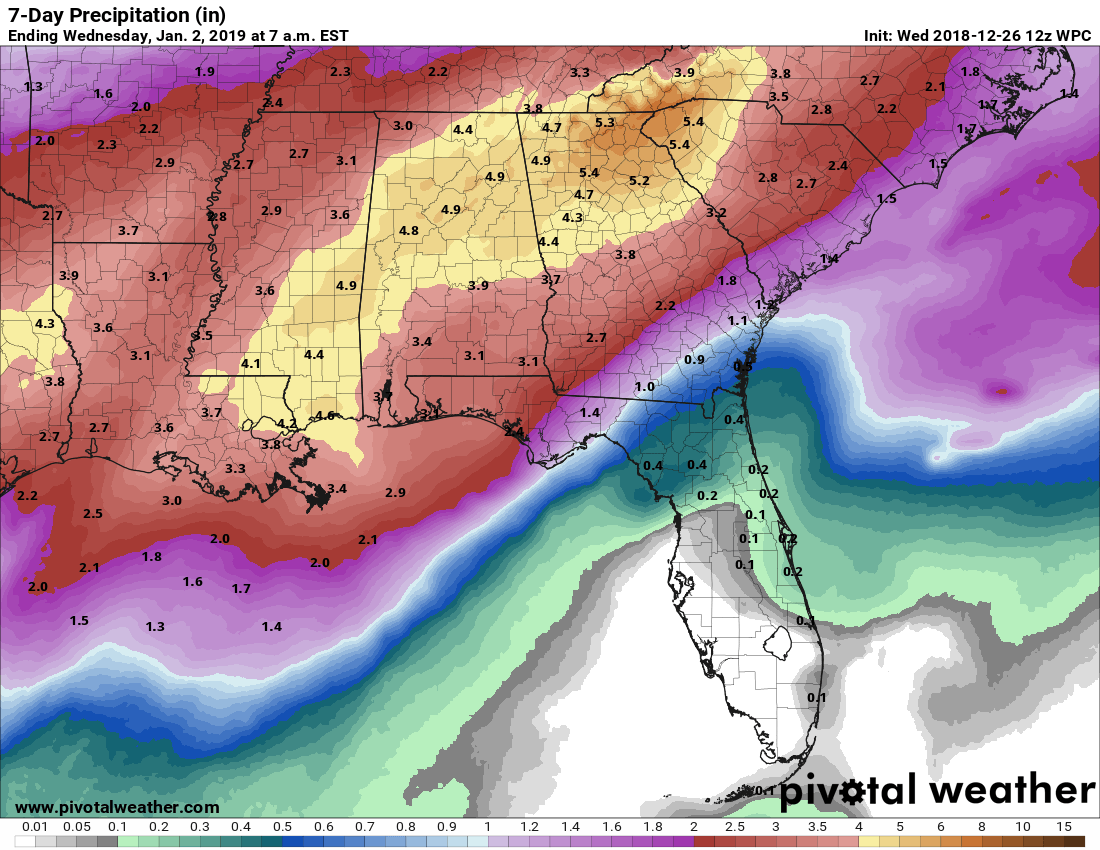 The latest QPF outlook from theWPC now has the highest rainfall totals occurring from Southeast Louisiana into Alabama. Rainfall accumulations of 3 – 5″ are likely, with locally higher amounts possible. This, combined with how wet this region has been as of late, will create a threat for flooding.
---
For future updates, be sure to follow us on Instagram.  
You can also follow us on Facebook  and Twitter.
---
Get our latest website posts sent to you via email by subscribing here.