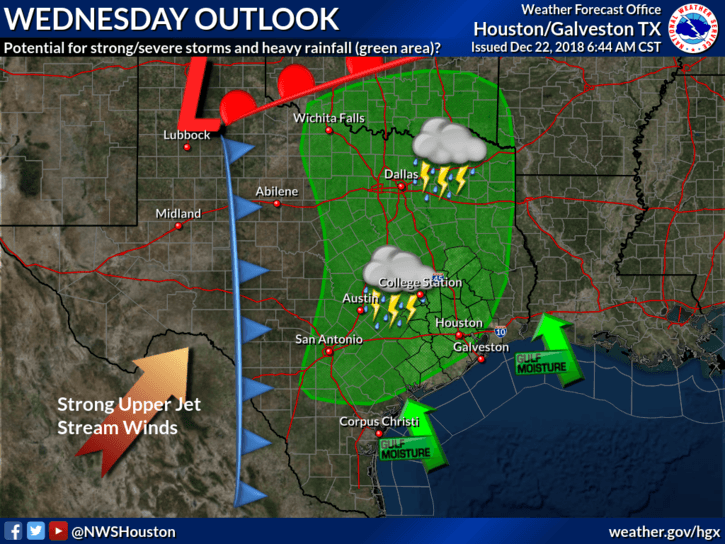 Mostly tranquil weather is expected from Texas to the Florida Panhandle for Christmas. However, toward the middle to latter half of next week, things will become active.
During the Wednesday-Friday time frame, a storm system is expected to eject out of the Plains and into the Great Lakes; this will send a trailing front south. Gulf Moisture will be drawn north, leading to widespread heavy rain/storms. There also appears to be some threat for flash flooding along the north-central Gulf Coast, as the front is expected to slow/stall Friday into the weekend.
Currently, rainfall totals of 4 – 5″ are forecast from SE Louisiana to the western Florida Panhandle (see figure 2).
There will be some potential for at least a few strong/severe storms both Wednesday and Thursday. But the Storm Prediction Center has yet to highlight any risk areas.
---
For future updates, be sure to follow us on Instagram.  
You can also follow us on Facebook  and Twitter.
---
Get our latest website posts sent to you via email by subscribing here.